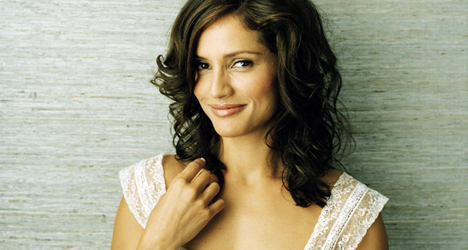 During a phone interview from her home country of Chile, actress/model Leonor Varela (The Tailor of Panama, Blade 2) took some time to talk to me about Christmas, the importance of family and one of her past movies that encapsulates both, 2007's Where God Left His Shoes starring her and John Leguizamo.
The film will screen at the Guadalupe Cultural Arts Center for their Cine en el Barrio monthly film series on Dec. 13 at 7 p.m. For more information visit their website.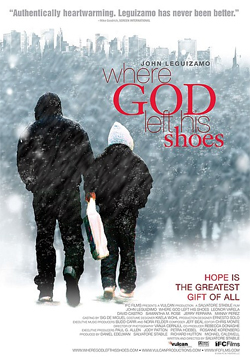 In the film, Varela plays Angela Diaz, the wife of a failed boxer (Leguizamo) who ventures out on Christmas Eve with one of their children to find a job so his family can move out of the homeless shelter and into an apartment.
I caught up with Varela as she left a shop in Santiago where she had just picked up a designer dress for a special event.
A new dress? What's the special occasion?
There is a really beautiful event here called La Teletón. The Teletón raises money for two days for kids – for their education, for wheelchairs, for anything they might need. The entire country stops and helps. It's an important thing for me to participate in.
Is that why you're in Chile right now?
Yes, but my family is here in Chile, so I also try and spend December with them.
It's great that you get to spend the entire month there. You were in a movie back in 2007 that really showed the importance of family especially around the Christmas holiday. Can you tell me about Where God Left His Shoes and what resonated with you about that story?
It really touched my heart. It was a very honest story. It was something that felt very non-Hollywood and very relatable. I loved the values that it conveyed and the courage it inspired. It's a great privilege to work on a movie that has a positive and tactful message. I'm so honored to be able to do movies like that.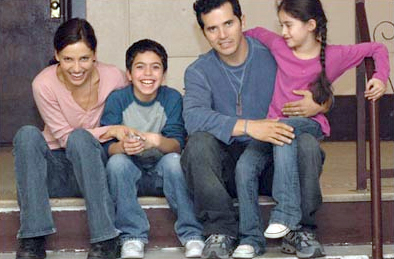 It's a timely story, too, with the way the economy is right now. Many families don't have a lot of money to spend during this time of year.
Yeah, I think the film does put the spotlight on what is invisible to the eye. Even though this family doesn't have a home or money they do have each other. I think at the end of the day, you know they're going to get through whatever because they have each other. When you have someone you love, there is no package you can open that will give you something like that. The big gift is not what's important. You can celebrate with humble means. I see that a lot here in my country.
I know you left Chile at an early age because of the coup d'etat and the military dictatorship that followed. So where do you remember spending most of your Christmases as a child?
I spent them all over – Bolivia, the U.S. – but the most significant Christmases I remember were here in Chile with my family and all my cousins. We would all get together at my grandfather's house. We would eat lots of sugar and wait until midnight when we could open all the gifts. It was a great party.
Did you grow up believing in Santa Claus?
Not for too long. My parents really didn't bring us up in that type of consumer culture. The idea of the Tooth Fairy and Santa Claus only lasted a couple of years. I think my brother burst that bubble very quickly for me when he told me there was no such thing as Santa Claus. But I think it's a wonderful thing to perpetuate the imagination of kids.
Your birthday is on December 29, so what was it like having to celebrate it so close to Christmas?
It wasn't great. Usually I would just get one package for the whole deal. (Laughs) But the advantage of it now is that sometimes you don't feel like celebrating your birthday. Sometimes you don't have to because it's so busy and no one takes notice.
What is the most memorable gift you ever received as a child?
When we left Chile, we left with very little. I remember my dad made me a rag doll out of socks and buttons. It was a monkey. I loved that thing so much. It was a gift that was very dear to me.