Cross-posted from Uncle Mat's Myspace blog:
As mentioned in my August 8th column in the San Antonio Current:

Below you will find images of the Mate Finder 2000 that I designed for myself last winter. Just three short months later, I found a boyfriend!

A close up of some of the contents...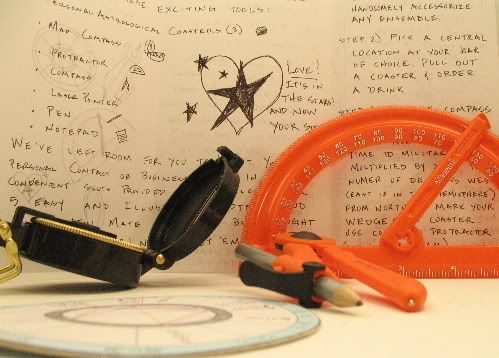 complete with a detailed instruction pamphlet...
testing out my prototype in a local watering hole...

And be sure to stop by my forum at Chisme Libre. Link here!