December 23, 2014 Slideshows » Arts
10 Stellar Exhibitions That Made 2014 an Unforgettable Year
by Bryan Rindfuss & Sarah Fisch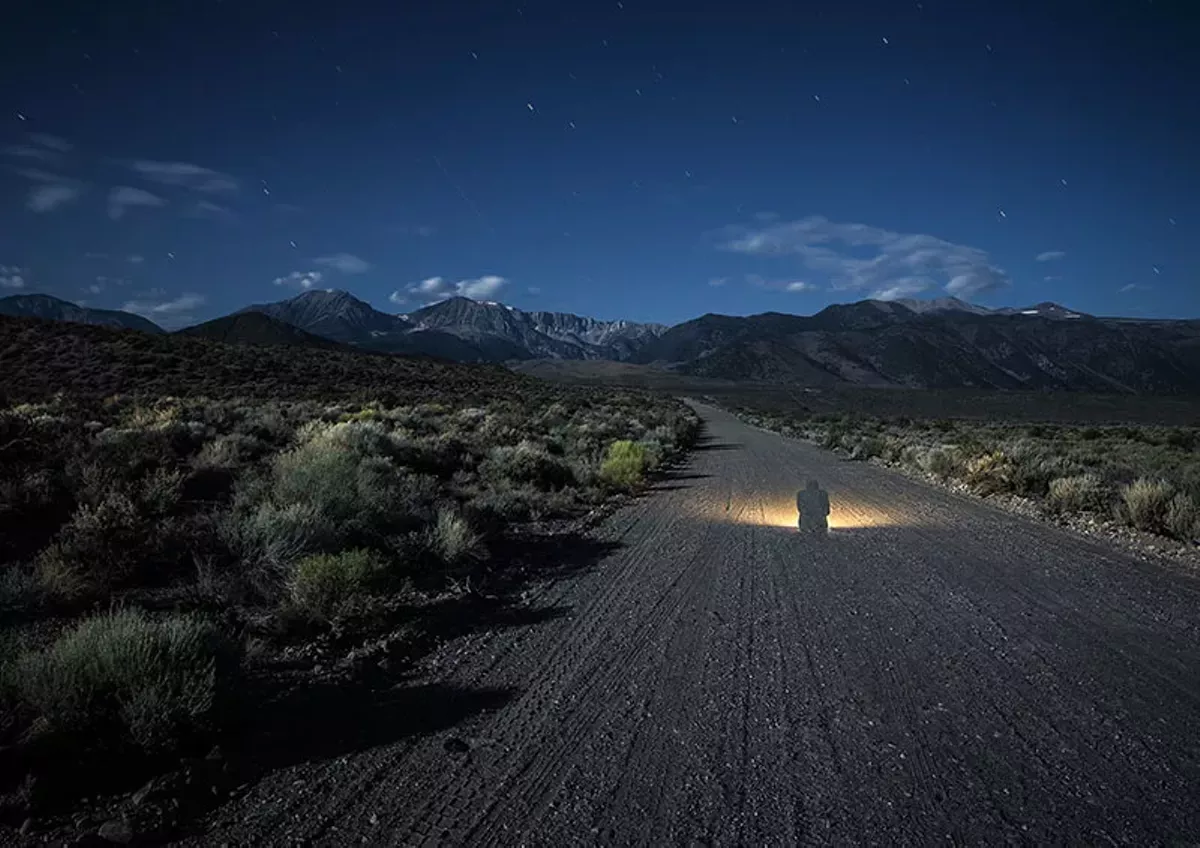 "Altering Space"
Southwest School of Art
For Fotoseptiembre, the Southwest School of Art put up "Altering Space," a wildly imaginative exhibition of photographs by Seoul's Seokmin Ko, NY's Matthew Albanese, London's Kila & Rusharc and SA's Scott Martin. Curator Kathy Armstrong tasked the artists with reconstructing landscapes, "whether through dioramas, and process or technology, and each photograph has a handmade component with visible evidence of that production." The results were larky, ominous, redolent with unearthly light or Seussian plant forms, and altogether arresting.
[Related: Fotoseptiembre Pic(k)s: 5 shows not to miss at this year's fest]
"Beauty Reigns"
McNay Art Museum
Since unveiling the Jane & Arthur Stieren Center for Exhibitions in 2008, the McNay has successfully evolved into the sort of museum one hopes to find in a big city, complete with traveling blockbusters, signature shows and delightfully eclectic programming. As part of its 60th anniversary, the McNay this year hosted some memorable gems (including "Robert Indiana: Beyond LOVE" and "Intimate Impressionism from the National Gallery of Art") but none that broke the mold as much as the wild and whimsical "Beauty Reigns: A Baroque Sensibility in Recent Painting." Brainchild of the McNay's own René Paul Barilleaux, the survey wrapped 13 painters into an abstract, candy-coated showcase designed to "give viewers visual pleasure" and it succeeded with flying colors. The highlight: El Paso native Paul Henry Ramirez's ECCENTRIC STIMULI, a site-specific installation that ventured beyond the painted canvas to adorn the walls with poppy swirls.
[Related: 13 Painters Go for Baroque in the McNay's Vivid "Beauty Reigns"]
[Related: 10 Resplendent Works of Art on Display in "Beauty Reigns"]
"Contemporary Latino Art"
Texas A&M University-San Antonio
Back in May, Texas A&M University-San Antonio unveiled the inaugural exhibition at its Educational & Cultural Arts Center, previously occupied by the initially promising but ultimately doomed Smithsonian affiliate Museo Alameda. Curated by a committee that included such local authorities as Alex Rubio and Kathy Vargas, "Contemporary Latino Art: El Corazón de San Antonio" took a truly inclusive approach that translated into a sprawling collection that highlighted 79 artists—ranging thoughtfully from local legends (Chuck Ramirez, Alberto Mijangos and Jesse Treviño, to name a few) and mainstays (including Vincent Valdez, Cruz Ortiz and Andy Benavides) to shining stars of the younger ranks, such as David "Shek" Vega, Mari Hernandez and Adriana Corral.
[Related: Sprawling New Latino Art Exhibit Revives Former Museo Alameda]
[Related: 10 Works of Latino Art from 'El Corazón de San Antonio']
International Artists-in-Residence (Fall 2014)
Artpace
For the fall 2014 International Artists-in-Residence exhibition at Artpace, in the hands of curator Mika Yoshitake, photography became an alchemical reaction between poetical mechanics and evocative subjects. Tokyo-based Takashi Arai presented a single channel video of a staged bombing using pumpkins alongside his daguerreotypes, the subjects of which included WWII-era bombers and elderly survivors of the Nagasaki bombing. New York artist Adam Helms used photogravure to assemble enigmatic clusters of old texts and eyeless figures, but first walked viewers through a Technicolor-painted vestibule; the effect stays in your head in stark contrast to itself—bright color and deep melancholy. Austin-based Anna Krachey accomplished something revolutionary by posing her harmonious photographic images encompassing one corner of the gallery like a visual chorus, encouraging the gaze to absorb her elegant work as a series of chords rather than one note.
[Related: For Three Artists at Artpace, the Mechanics of Photography is the Message]
"Matisse: Life in Color"
San Antonio Museum of Art<br> Although they also collected works by Paul Cézanne, Paul Gauguin and Vincent van Gogh, Gilded Age socialites Claribel and Etta Cone had a thing for Henri Matisse that's reflected in the extensive collection they bequeathed the Baltimore Museum of Art in 1949. Hailed as the BMA's "crown jewel," the Cone Collection came to light at the San Antonio Museum of Art in June via "Matisse: Life in Color," a touring exhibition of 80 works spanning six decades of the modern master's career. Adding to the draws of 1930s-era icons (Large Reclining Nude and Purple Robe and Anemones among them) and an entire gallery devoted to Matisse's fascination with scantily clad odalisques (or harem girls), SAMA rolled out a companion exhibit ("The Art Books of Henri Matisse"), an adventurous pop-up restaurant (Wild Beast, courtesy of the folks behind The Monterey), free hours spiked with a cash bar and outdoor screenings of films set in Paris.
[Related: 'Life in Color' Maps Modern Master Henri Matisse's Evolution]
"La Tensión Extendida"
The Warehouse
In conjunction with Contemporary Art Month, Michele Monseau (Three Walls Gallery) brought Mexico City-based curator Barbara Perea and sound artist and experimental composer Manuel Rocha Iturbide to San Antonio for "La Tensión Extendida," a pop-up sound and object installation in which an electric guitar was suspended from walls and ceiling by its taut strings, creating a working instrument. The guitar recalled big shouldered American rock 'n' roll, but the piece left viewers with a spidery unease that, given the nationality of the artist and the exhibition's title, became a metaphor for the current Mexican political situation.
[Related: Pop-up Art Installation Lets Viewers Create Their Own Music]
The Frank Brothers: "Infinite Yes"
Sala Diaz
We first became acquainted with twin brothers David and Daniel Frank (who fall under the apt moniker "Cosmocto") when their enchanting "Sinchi Medicina" dosed Sala Diaz with obsessively rendered psychedelia back in 2010. Steadfastly informed by shamanism, entheogenic plant medicines, sacred geometry and exploratory research in Peru, the Frank Brothers returned to the Alamo City in 2014 with a new mantra in tow. Based on a "living philosophy that 'yes' opens the world to infinite and divine possibility," "Infinite Yes" involved the twins building a "space of sacred resonance" that took shape in hypnotic murals, smartly priced paintings on wood panels and wafting swirls of burning sage leaves.
"Untitled (Public Display)"
Museo Guadalupe
With a long-delayed list of artists, practically nonexistent title and minimalist preview imagery, Contemporary Art Month's CAM Perennial Exhibition held us in a suspense that verged on irritating. Even as we printed curator Leslie Moody Castro's guest column The Curator Diaries (which chronicled exhaustive rounds of studio visits with potential San Antonio artists), we remained largely in the dark about what to expect. Great things are worth waiting for. Much like a location can assume an integral role in a film, the Guadalupe Cultural Arts Center and its surrounding Westside neighborhood took center stage in Mark Menjivar and Christie Blizard's community-inspired "Untitled (Public Display)," a fascinating multimedia collaboration that was simultaneously conceptual and relatable, deftly executed and DIY.
Vincent Valdez: "The Strangest Fruit"
Artpace
Displayed in Artpace's Hudson (Show)Room, Vincent Valdez's sorrowing, incendiary painting series The Strangest Fruit depicts the bodies of young Chicano men against white backgrounds; several of these figures seem to have passed into death or are in its throes, others are suspended, floating. These images of young men populate the taboo history of lynchings of Latinos in Texas and across the U.S. Through the intimate contemplation of these lives in flux, the ongoing life and death struggle of young men of color takes terrible shape.
"YES (the river knows)"
FL!GHT Gallery
"YES (the river knows)" at FL!GHT was worthwhile fun for a number of reasons. One, that it was the inaugural exhibition in the gallery's new Blue Star space. Second, it featured San Antonio artists whose bodies of work take risks, including Jeremiah Teutsch, Megan Harrison and Alex Rubio. But most important, on display was James Cobb's magnificent painting A Thousand Arms of Compassion. In this painting, Cobb takes the myriad algorithms that you ingest in digital design and just paints the hell out of them. He has rendered a digital vector rhythm of intertwined repetition with a soft, painterly hand, using actual paint. It's fast and loose, loopy and musical, and recalls wild style, bones, teaming viscera and spirit-infested codices just beyond our power to translate. This painting is the best single work I've seen come out of SA in a solid year.
[Related: Artist on Artist: Gary Sweeney interviews James Cobb]