September 06, 2014 Slideshows » Arts
14 Celebrities Who Attended College in San Antonio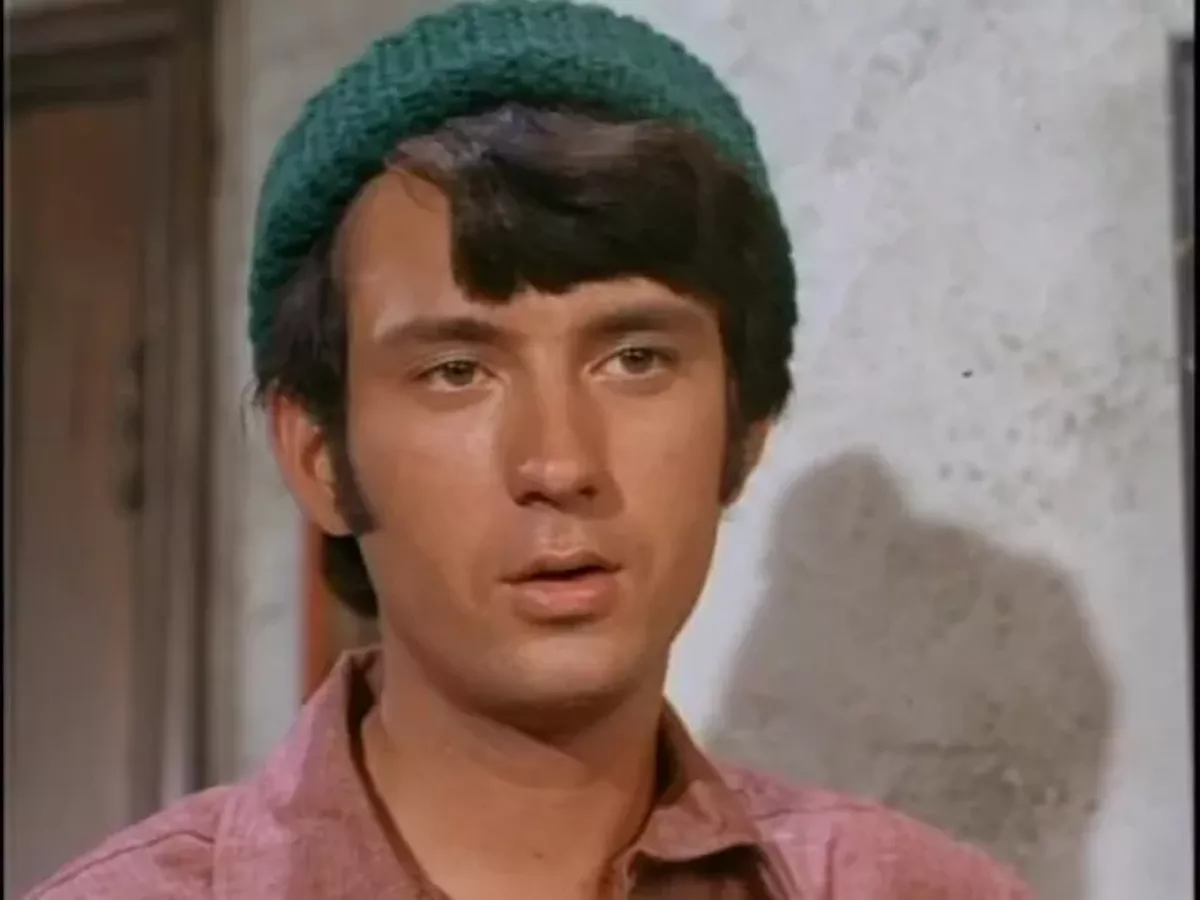 Michael Nesmith: San Antonio College
Before becoming a member of The Monkees, the prototypical manufactured boy band, Nesmith attended SAC after being honorably discharged from the Air Force.
(
via
)
Gibby Haynes and Paul Leary: Trinity University
Haynes and Leary are the founding members of the legendary punk band The Butthole Surfers. They formed the band while they were students at Trinity and played their first show at The Bonham Exchange.
(
via
)
Michelle Beadle: University of Texas at San Antonio

Beadle hosts SportsNation on ESPN2.

(Courtesy of ESPN)
Bob West: Trinity University
West is an actor best known as the original voice of Barney, the sing-song, anthropomorphic purple dinosaur that terrorized preschool kids into learning. Actual photos of Bob West are scant online. I guess he didn't want to ruin the illusion. You can take a look at him
here
.
(
via
)
Michelle Lepe: St. Mary's University
San Antonio higher education institutions are apparently adept at preparing students for careers in children's television. Lepe hosts
Good Night Show
on PBS KIDS Sprouts. Think of it as a sleepy
Pee Wee's Playhouse
with more Spanish, but less Charro. Still not familiar with Lepe? Ask a 4-year-old.
(
via
)
Jacklyn Smith: Trinity University
Smith is best known for her role as Kelly Garrett in the original
Charlie's Angels
. Now she peddles her apparel and home decorating wares at Kmart.
(
via
)
David Robinson: University of the Incarnate Word
Pre-NBA, "The Admiral" attended the United States Naval Academy, but post-NBA, he received a Master of Arts in administration (with a concentration in organizational development) from UIW.
(
via
)
Dick Scobee: San Antonio College
Scobee was commander of Space Shuttle Challenger, which exploded during launch in 1986, killing all crew members. He attended SAC during his off duty hours when he was stationed at Kelly Air Force Base.
(
via
)
Jesse Borrego: University of the Incarnate Word
Borrego, who still calls San Antonio home, has a long list of credits to his name. He's best known for his rolls in
Blood In, Blood Out
,
Fame
and
Con Air
. Most recently he had a stint in Robert Rodriguez's
From Dusk till Dawn: The Series
.
(
via
)
William Moody: San Antonio College
If you're a wrestling fan, you know Moody as the WWF/WWE's "
Paul Bearer
."
(
via
)
Ricardo Chavira: University of the Incarnate Word
He's best known for playing Carlos Solis in
Desperate Housewives
. Most recently he was seen in NBC's
Welcome to the Family
.
(
via
)
Josh Wolf: Trinity University

Wolf is a comedian perhaps known best for his regular appearances as a round table panelist on Chelsea Lately. He was a finalist in the fourth season of Last Comic Standing. Lately, he's been hosting The Discovery Channel's Shark Week talk show Shark After Dark Live.

(Courtesy of The Discovery Channel)
John Quiñones: St. Mary's University
Quiñones has an extensive career as an ABC news correspondent. He's also the host of
Primetime: What Would You Do?
(
via
)