October 20, 2017 Slideshows » News, Arts
15 Puro San Antonio Halloween Costumes To Consider This Year
With Halloween right around the corner, we have a few suggestions to help you win that costume contest. Keep it local and share you love for San Antonio on Halloween night.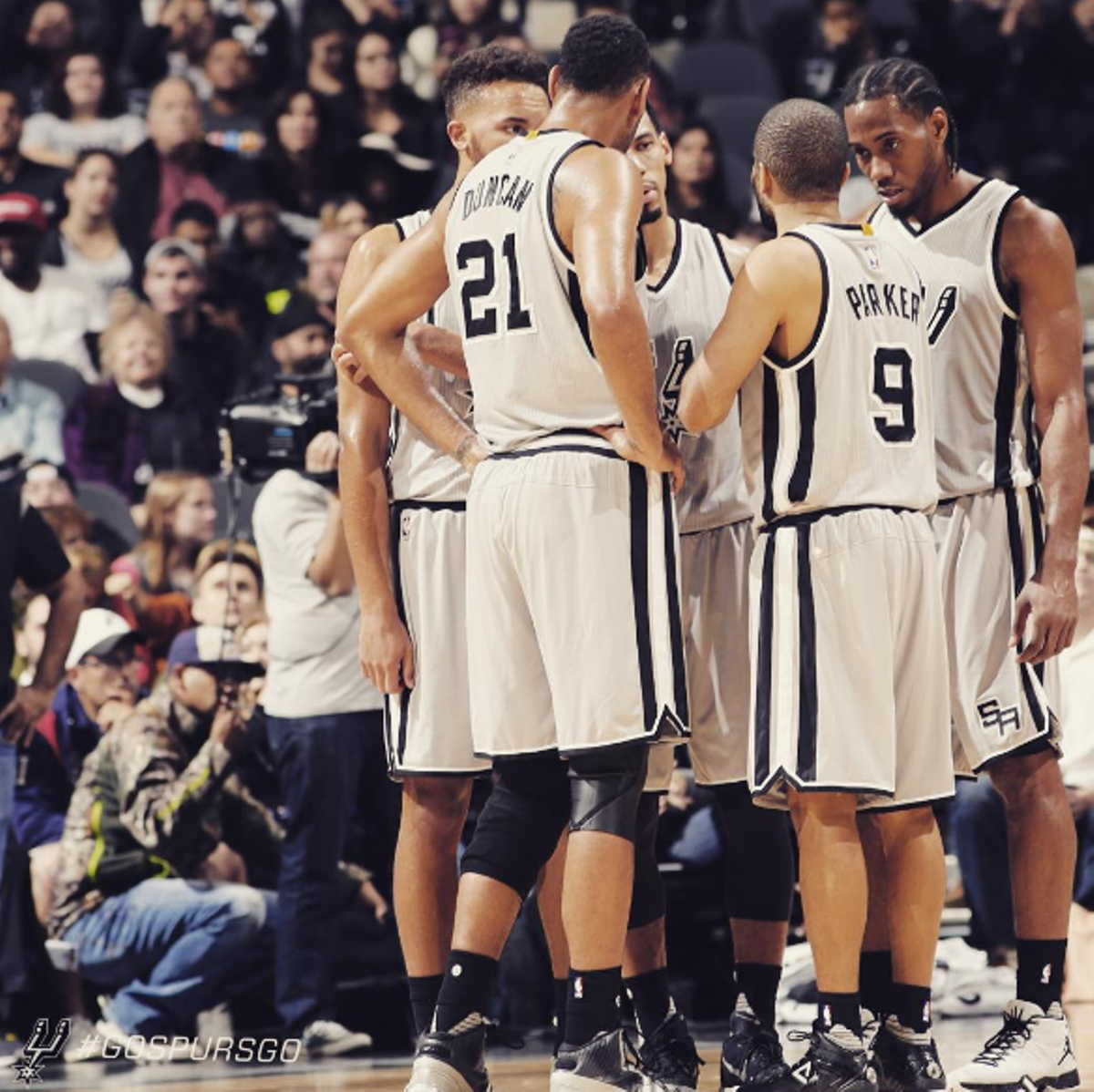 Spurs Player
You already have a jersey, now get some shorts, tennis shoes and a basketball, and then you'll be set for a good night.
Photo via Instagram,
Spurs
Spurs Jesus
Local icon and everyone's best friend, a Spurs Jesus costume is sure to get you first place in any costume contest.
Photo via Instagram,
ffeno
Henry the Puffy Taco
Show your love for puffy tacos and minor league baseball with a Henry the Puffy Taco Costume. But as a fair warning, you may be challenged to run the Taco Chase.
Photo via Instagram,
alamoconcierge
La Llorona
Though the Mexican legend doesn't only apply to San Antonio, it's said that you can hear the legendary weeping woman who cries for her drowned child on the East Side near exit 591 of I-10.
Photo via
Pinterest
Selena
Ok, this costume isn't exactly exclusive to San Antonians, but there's so much love here, we think it'd take a certain type of fan to pull this off. Respect the red lips and bustier, and do it right or don't do it at all.
Photo via
Pinterest
H-E-Buddy
If you're heading to a family-friendly event on Halloween night, be someone, or something rather, that San Antonians of all ages love.
Photo via Instagram,
nicolastharidiculous
Spurs Coyote
If you really want to be the life of the party on Halloween night, show up as the Spurs Coyote — we guarantee this costume won't disappoint.
Photo via Instagram,
peeweeherman
The Donkey Lady
Some say she's the product of a fire that left her horribly disfigured, others say that she was a donkey herder drowned by angry men. Now like a spinster at a Halloween party, she stalks those who stay on Donkey Lady Bridge, located off of Applewhite Road on the south side, and is a staple to San Antonio's ghost stories.
You can get your own costume at
costume-works.com/the-donkey-lady.html
Photo via Instagram,
ashtenthorp32
Fiesta Fanatic
You know that friend that loves Fiesta just a little more than everyone else? The friend that is decorated in medals and huge, colorful hats for the entire month? Be that friend.
Photo via Instagram,
fiestasa
Flaco Jiménez
With a replica of his signature mustache and an accordion of your own, it's easy to transform into the Conjunto music pioneer and Tejano legend on Halloween night.
Photo via Instagram,
giankino
Davy Crockett
It doesn't take much to dress up as the frontiersman, soldier and politician. All you need is a raccoon skin hat, a suede jacket, and you're good to go.
Photo via
Pinterest
Ballapeño
Ballapeno might not be the biggest mascot in San Antonio, but this giant green jalapeño is sure to keep things spicy on Halloween night.
Photo via Instagram,
therealjrj
Trump Piñata
Piñatas made in the Republican nominee's likeness became popular last summer, after Mexican artist Dalton Javier Avalos Ramirez of Piñateria Ramirez made one in response to Trump's comments that Mexican immigrants were bringing "drugs" and "crime" across the border and were "rapists." By the time Trump made his first visit in San Antonio, piñata merchants in San Antonio couldn't keep them on the shelves. Wonder why...
Photo via Facebook,
Piñata Time