Events Search – Tickets Available
2 total results
Sat., Feb. 23, 9:30 a.m.-12 p.m.
(210) 377-1110
Stek@dialogueinstitute.org
Dining
For this class, Jiraporn, Thai Topaz's cooking teacher, will share some of their restaurant's favorite recipes and most requested dishes. Guests will learn how to… (read more)
$20
http://thaitopaz-sat.com/
Thai Topaz
(map)
2177 NW Military Hwy
North Central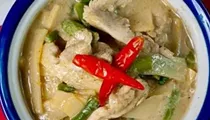 First Tuesday of every month, 10-11 a.m.
(210) 408-3110
SanAntonioEvents@wholefoods.com
Special Events
First Tuesday of every month is our Kids Club Story Time at 10am in the Vineyard location Patio. There will be a story, a snack… (read more)
Free
http://bit.ly/WFMSATXEventbrite
Whole Foods Market (Vineyard Shopping Center)
(map)
18403 Blanco Road
North Central
Showing 1-2 of 2 total results in this search.