Events Search – Tickets Available
3 total results
Fri., Sept. 28, 7 p.m.
Live Music
Country music singer-songwriter Sam Riggs from St. Cloud, Florida performs with the support of Chad on drums, A.D on bass and Beau on guitar.… (read more)
$12-$25
http://www.cowboysdancehall.com/san-antonio/events/
Cowboys Dancehall
(map)
3030 NE Loop 410
North Central
(210) 646-9378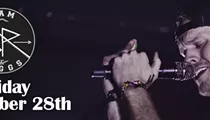 First Tuesday of every month, 10-11 a.m.
(210) 408-3110
SanAntonioEvents@wholefoods.com
Special Events
First Tuesday of every month is our Kids Club Story Time at 10am in the Vineyard location Patio. There will be a story, a snack… (read more)
Free
http://bit.ly/WFMSATXEventbrite
Whole Foods Market (Vineyard Shopping Center)
(map)
18403 Blanco Road
North Central
Sat., Oct. 27, 7-9:30 p.m.
(210) 291-7293
Mindtwistcomedy@gmail.com
Comedy
This Halloween Comedy Showcase is featuring three of the best San Antonio comedians. The show is geared toward adults ages 18 and over. Comedians include… (read more)
$15
https://www.facebook.com/events/320685015350172/?ti=as
Las Chiladas
(map)
2387 NW Military Hwy
North Central
Showing 1-3 of 3 total results in this search.