click to enlarge
The world's alleys and forests, in your living room
These recordings were not processed, the insects actually sound like this!
Those words would be out of place in the liner notes of a typical CD release. But Broken Hearted Dragonflies: Insect Electronica from Southeast Asia is in no way typical. A straight recording of insect wildlife noises, it has a little in common with such cult classic records as the Smithsonian's collection of North American frog sounds. But this disc, whose long sections of droning, whining sounds are a bit like a twisted version of the songs produced by crickets or cicadas, is more poetic than ethnographic in intent: Compiler Alan Bishop has fallen in love with what he heard in Burma - sounds made by dragonflies who "are so heartbroken for their mate, that they explode their chests and die from the crying sound they make."
This disc is but one of the esoteric, globe-trotting joys to be found in the catalog of a tiny self-distributed record label called Sublime Frequencies. (Based in Seattle, they're found online at www.sublimefrequencies.com.) Following in the footsteps of that old Smithsonian disc and those of such adventurous labels as Ethnic Folkways, Chant du Monde, and Nonesuch Explorer, Sublime Frequencies is dedicated to bringing customers the sounds and sensations of world travel - especially travel that veers far from the beaten path of tour groups and guide books.
The members of this collective are well-traveled folks, evidently the kind of people who wouldn't be caught dead in a Westerner-friendly resort when staying in, say, Indonesia or Cambodia. They listen to local radio stations with the tape-recorder going; they hang out on the street, microphone in hand, as children chant or drummers pound a beat; they trek into forbidding jungles, seeking out fire-lit rituals and strange religious ceremonies. And while many contemporary musicians would use these unearthed treasures as raw material for sample-heavy electronica, these explorers simply cull through their tapes and present the best tracks exactly as they were recorded.
The CDs that result present an array of experiences. Night Recordings from Bali, for instance, intersperses the ambient sounds of a jungle trek with the exotic music found in the greenery's clearings: the clanging percussive chaos of a gamelan, the unexpectedly gleeful voices of a cremation procession, or a lonely drum accompanied by trilling flute and homemade bells.
click to enlarge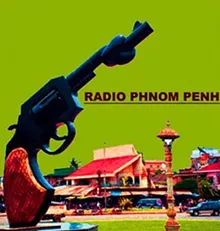 Often, the sounds have political overtones. The two-disc I Remember Syria works to capture the experience of a "human mosaic," where Arabs, Kurds, Bedouins, and Palestinian refugees live cheek-and-jowl in the 6,000-year-old city of Damascus, while the country's polarized neighbors explore ways the nation might be "erased from existence."

Syria and some of the label's other releases often sound like the soundtracks to forgotten documentary films; some tracks are nothing more than the sound of footsteps falling on cobblestones in streets that reverberate with daily human interaction. Another group of titles here - the most accessible and most fun discs - are completely devoted to music recorded from radio broadcasts.

Radio Sumatra, for instance, revels in the weird diversity of sensations to be had while turning the FM dial: sweaty radio dramas, commercial breaks and station IDs, prayers and karaoke, and musical styles where regional traditions have filtered through every kind of influence the West has to offer.

Even more intriguing is Radio Phnom Penh, where a culture that underwent numerous seismic upheavals during the 20th century has bugun to "re-mix" its own culture instead of waiting for foreigners to do it. (Sublime Frequencies' liner notes are generally useful and evocative, but make particularly good sense out of this release.) Here, contemporary recordings alternate with tracks from the '60s and '70s, beautiful exotica to which modern producers have added drum beats and other instruments.

As a result, old and new tunes sit particularly well together, and with the occasional interruption from an excited DJ, add up to more than an hour of invigorating aural adventure - wild fun that is spilling out into the electromagnetic spectrum, somewhere on the other side of the globe. •

By John DeFore