From filthy-mouthed bears to fine art, the latest graphic novels meet every proclivity
Its been a while since the Current took a look at that growing corner of the publishing industry where words and pictures combine for lack of a better term, the graphic novel. That certainly doesnt mean theres nothing going on.
Before we get to actual comics, a trio of hefty new art books looks at practitioners of that pre-comic art, the single-image cartoon. Published to accompany a show at the National Gallery, Toulouse-Lautrec and Montmartre (Princeton) showcases one of the fathers of modern caricature, whose gaunt revellers and dissipated dancers came to represent the Moulin Rouge. Steinberg at the New Yorker (Abrams) contains color reproductions of the late artists 89 whimsical New Yorker covers, alongside spot cartoons and even illustrated journalism. And the phantasmagoric Freedom Fries (Fantagraphics) boasts some of the most memorable political satire to drip from a brush: the distorted portraits of Steve Brodner.
click to enlarge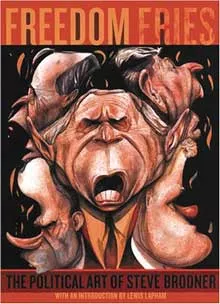 The big news this year in the world of actual comics is reprints. Fantagraphics, which has been publishing serious series such as The Complete Crumb Comics and Krazy & Ignatz for some time (both have new volumes out this month) hit the jackpot with their Complete Peanuts series, which won the medias heart and is progressing with the promised speed Volume Four, which includes an introduction by Jonathan Franzen, arrives in October.
click to enlarge
Fanta is mining the newspaper-reprint vein with Dennis the Menace, an adorable little hardback that covers the one-panel toons first two years. The gags themselves may not be for everyone, but Hank Ketchams brushwork is brilliant. As Love & Rockets genius Jaime Hernandez put it, Ive learned more from a single panel of Dennis the Menace than a six-month art course.
click to enlarge
Drawn and Quarterly publications has found a subject for its own long-term series of high-quality reissues: Walt and Skeezix begins Chris Wares dream project the first-ever collection of Frank Kings Gasoline Alley strip. Gasoline Alley is unique in that its characters age over the years. The series may have begun with simple gags about the then-new-fangled automobile, but it quickly developed into a heartfelt and charming look at one man who, out of nowhere, becomes responsible for a babys upbringing.
Innocent charm may not be bountiful in comic stores, where bullets and spandex are the rule, but they do exist. Perhaps the best-example contemporary title that is aimed at kids but rich enough for adults, Jeff Smiths Bone (Cartoon Books), is an epic fantasy about a shmoo-like hero who is cast out of paradise and must traverse a forest filled with danger. A single-volume reprint of the entire series was just awarded both the Harvey and Eisner awards, but is about to be replaced by more durable hardback reprints. Among the many cute-meets-smart kids titles inspired by Bone is Aaron Reniers Spiral-Bound (Top Shelf), in which a spotted dog and his elephant pal go adventuring in a fantasy variant of the real world.
click to enlarge
Their cute binding and fanciful lettering may make them look like childrens books, but only a certain kind of kid would dig Uncle Gabby and Little and Large (Dark Horse), the latest adventures of Tony Millionaires Sock Monkey character. That goes quadruple for Der Struwwelmaakies (Fantagraphics), in which Millionaires alcoholic, violence-prone characters get into all sorts of R-rated trouble. Youd need an NC-17, though, for Rehabilitating Mr. Wiggles (NBM), whose sweet-looking teddy-bear protagonist cant stop talking about all the disgusting and dangerous places hed like to insert his appendages.
click to enlarge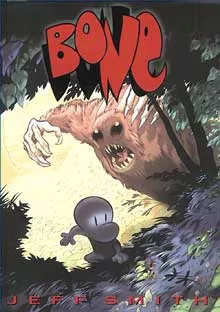 The movies have been kind to comics lately, and publishers have responded appropriately. Dark Horse has reissued Frank Millers Sin City in a snazzy format echoing the hard-boiled crime novels that inspired the series, while DC has embraced Batman Begins by republishing all of Millers contributions to the Dark Knights legacy. Of that batch, two books Year One and The Dark Knight Returns are indisputable comic-book masterpieces.
On the indie front, American Splendor star Harvey Pekar returns in October with The Quitter (DC), and Ghost World scribe Daniel Clowes (whose Art School Confidential hits theaters soon) has reconfigured some old Eightball material into Ice Haven (Fantagraphics), which brilliantly borrows a dozen diverse styles to tell a small-town crime story.
click to enlarge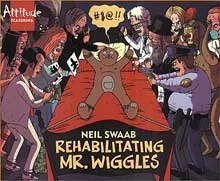 Finally, to the world of new talent. Once upon a time, a single anthology title like Raw could represent the entire alt-comics scene. Now there are dozens of anthologies, some dreck and some brilliant. A promising new one from Fantagraphics, Mome, will offer quarterly issues featuring a stable roster of cartoonists at least two of whom are already doing well on their own: Paul Hornschemeier has published numerous single-author titles, including the early series Sequential, which has just been gathered up in a hardback from AdHouse Books. And Jeffrey Brown, who draws childish-looking characters with grown-up problems, has graced the Top Shelf roster with everything from the superhero parody Bighead to his own brand of confessionalism, displayed in Clumsy, Unlikely, and the new, heartbreaking AEIOU. It may be a while before the Mome crew takes much Barnes & Noble real-estate from Peanuts and Frank Miller, but comics fans with a nose for talent should pay attention now. •
By John DeFore