click to enlarge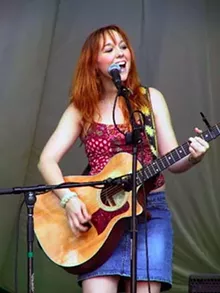 Ashlee Rose


Urban Music Festival creates a forum for SA musicians to network
Have a great cover band but aren't too sure about how to turn late-night practices in your garage into well-attended gigs at Sam's Burger Joint? Sing your best show-tunes in the shower but can't find a manager who's into John Kander and Fred Ebb ditties? Want to promote your latest self-produced album but feel you're spending entirely too much on shrinkwrapping your CD cases?
Welcome to the Urban Music Festival, a musical support system created for musicians in and around San Antonio, which will allow music-industry aspirants to network by sharing ideas, thoughts, personal stories, contacts, critiques and, of course, their individual music. It will also give up-and-coming musicians a chance to meet with professionals and get advice on how to get their foot in the door of the entertainment world.
"I've seen so much of a need," says Quinn Dixon, owner of Vabratz Entertainment, and the driving force of the festival. "There is a lot of music here in San Antonio, but there seems to be a gap between the haves and the have nots. Some don't have the resources or the direction. What the Urban Music Festival will try to do is fill that gap."
Sponsored by the Musicians Exchange Group and the Young People's Music Exchange Group, two organizations launched by Dixon, the festival will highlight music competitions in a wide range of genres, including hip-hop, country, R&B, rock, Tejano, alternative, and gospel.
"I want everyone that performs to be in front of someone that can help them on the local level and maybe even more," Dixon says. "I want people to come out and see some of the talent in San Antonio and possibly start people on their way to a career." Along with the music, Dixon said a number of booths that pertain to the music industry will be available, including information on Internet radio stations, recording studios and musician insurance.
click to enlarge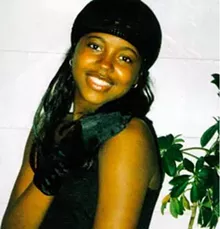 Ashley Dixon (daughter of organizer Quinn Dixon) will be among the performers at the Urban Music Festival.



As the second vice president of the Texas Music Coalition, Dixon said young musicians are always coming to her for help and guidance in the music business. This spawned the idea of having a festival where performers could have hands-on contact with others that have been through the same situations.

"I hear about musicians not being able to play at some of the venues and clubs around town," Dixon says. "Club owners ask, 'Where are your resumes? What have you done? What is your experience?' Some of the bands really don't know that they need all this to get started or to be heard."

Erica Gutierrez, guitarist and lead vocalist for the San Antonio-based band Leda Swan remembers the anxiety and excitement that accompanied her first gigs. The first major challenge, Gutierrez says, was staying true to the type of music her band wanted to perform. The second: to take a giant leap into the industry and hopefully learn something about themselves along the way.

"Personally, I would like to see all musical genres coming together and working together to benefit the bands and the scene," Gutierrez says. "I would really like to see more diversity as well as more bands helping each other no matter what genre they are. Some bands I have run across, I find them to be out for themselves and not really interested in helping other bands. We should all come together and help each other because we all have a common goal."

Just as long as the intentions of the Urban Music Festival "stay true to celebrating independent artists" and do not mirror South By Southwest, "an event where major record labels can party and showcase already signed bands," Gutierrez says she supports a new San Antonio music festival, even if it is on a relatively small scale.

click to enlarge
Local band Leda Swan cites the need for SA musicians to bond across genre lines.



"It's a wonderful thing and something that San Antonio bands can benefit from," Gutierrez says.

Benefiting themselves is not something hip-hop lyricists Nick Treviño and Marques McCants of 730 Entertainment want to do to at this early stage of their career. Instead, Treviño and McCants share the objective of the Urban Music Festival: to help promote other talent found in their home city.

Wanting to "put together something different that San Antonio artists never had," the duo created www.sarealhiphop.com, a website where San Antonio heads could, enter forums dealing with "Tha Musik Biz,"

"SA Town's Underground Hot Spots."

"This site is our way to bring the emcees, DJs, producers, graf artists and breakers all together," Treviño says. "It's like power in numbers."

Treviño said with so much negativity about the hip-hop scene, an event like the Urban Music Festival would be particularly beneficial in his genre of music, where he says many musicians are afraid to be positive and work together.

Urban Music Festival

5:30-11pm
Sat, Feb 5
La Villita Assembly Hall
401 Villita
$10 adult;
$8 group (7 or more);
$6 student, senior;
$5 child
Pre-sale tickets only
967-6348



"There's so much talent here and the industry hasn't even given us a look," Treviño said. "We need to come together and do what we all love."

Gutierrez says that the nagging specter of the music industry sometimes causes bands to look over their shoulders rather than truly enjoying the music they are producing.

"It's an unpleasant industry," Gutierrez says. "But I also believe there is a time for everybody that has dreams and goals. I believe in giving off good karma. The more you show that you are willing to help other bands, usually the favor is returned."

The Urban Music Festival hopes to get that process of reciprocation rolling.

"This festival has a lot of possiblities," Dixon says. "I'm really proud when San Antonio musicians make it big. It takes a lot work and effort on someone's part and hard work for those who cared enough to help them." •