December 23, 2014 Slideshows » Arts
From Rebel Chimpanzees to Polish Nuns: The top 10 films of 2014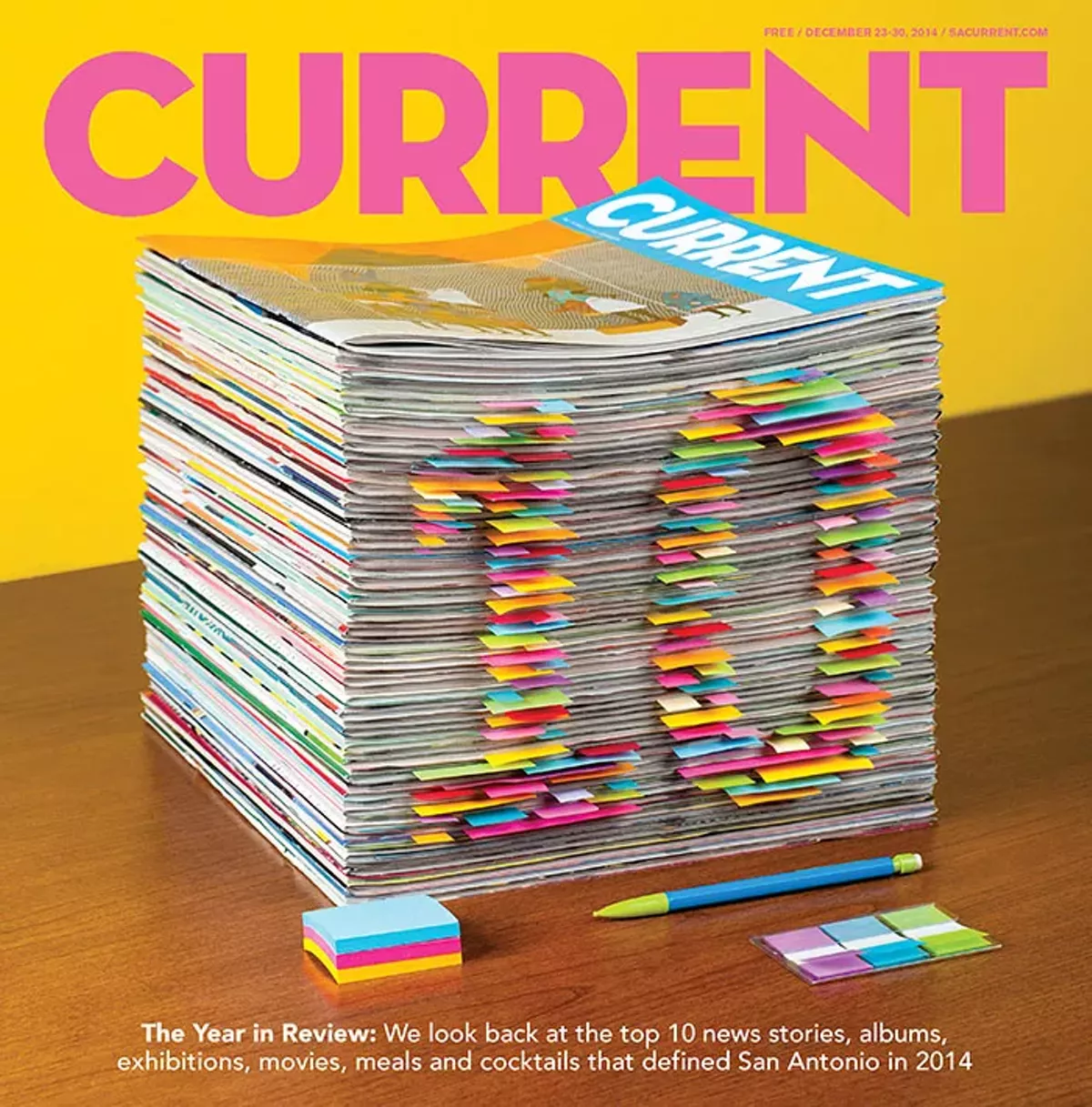 Mustering enough strength to compile a Top 10 Films list for this year (in between sobbing uncontrollably over the fact that filmmaking demigod and personal obsession Paul Thomas Anderson would not find a place on the roster) was more challenging than usual. Nevertheless, after battling in the trenches and seeing a grand total of 208 films, here is a look at the best in 2014.
10. Dawn of the Planet of the Apes
(dir. Matt Reeves)
There were some impressive live-action summer blockbusters this year, but nothing was quite as exhilarating—with the same emotional depth as a Shakespearian tragedy—than this sci-fi sequel featuring the most striking use of motion-capture technology ever. First-class visual effects aside, these CGI simians offered a startling look at the complex ideologies of waging war.
9. A Most Wanted Man
(dir. Anton Corbijn)
Late actor Philip Seymour Hoffman's final curtain call as a leading man comes courtesy of this slow-burning espionage thriller adapted from a John le Carré novel about a Chechen immigrant who may be an Islamic terrorist. For audiences who are patient with meticulously paced narratives, the spy story is an intelligent, mature and riveting piece of filmmaking anchored with subtly by Hoffman, an amazing talent lost far too soon.
8. Two Days, One Night
(dir. Jean-Pierre and Luc Dardenne)
Point a camera at actress Marion Cotillard for the duration of a feature drama and remarkable things are bound to happen, especially with such an engaging script by Belgian filmmakers the Dardenne brothers. As Belgium's official foreign language Oscar submission this year, Cotillard is captivating as a working class woman who has one weekend to convince coworkers to turn down a bonus so she can keep her job.
7. Citizenfour
(dir. Laura Poitras)
No matter where you stand on the issue of global surveillance programs, there is no denying the powerful and fascinating footage captured for this documentary on former NSA contract worker Edward Snowden. Playing out like a classic political thriller, Poitras finds herself on the frontlines of this game-changing event. Watching this real-time whistleblowing is nothing short of unbelievable.
[Review: 'Citizenfour' Unmasks NSA Whistleblower Edward Snowden]
6. Wild
(dir. Jean Marc-Vallée)
Actress Reese Witherspoon becomes one with nature in this emotionally affecting biographical drama adapted from writer Cheryl Strayed's memoir about her 1,000-mile hike on the Pacific Crest Trail. Witherspoon, as a damaged and self-destructive woman, gives the most genuine and beautiful performance of her career, and Laura Dern epitomizes what it means to have a full heart but live a fragile life.
5. Ida
(dir. Pawel Pawlikowski)
Elegantly shot, Ida is the official foreign language Oscar submission by Poland this year. Set in the 1960s, the film follows a young Jewish novitiate nun who journeys with her estranged aunt to find the final resting place of her parents who were killed during the Nazi occupation. Sober in tone, but not without its moments of pure joy, the haunting black-and-white art-house film is brilliantly crafted.
4. A Most Violent Year
(dir. J.C. Chandor)
Latino immigrant and heating oil business owner Abel Morales (Oscar Isaac) is determined to expand his company, but finds it difficult when his trucks are consistently hijacked. With the city's DA office watching him, Abel and his mob-tied wife (Jessica Chastain) must decide how hard they will push back to ensure their American Dream doesn't fade away. Atmospheric and intense, consider this a sort of anti-Goodfellas, but something Martin Scorsese would value wholeheartedly.
3. Selma
(dir. Ava DuVernay)
As the first major historical film ever to be released on the late civil rights leader Martin Luther King, Jr., DuVernay and her cast, including a top-tier performance by actor David Oyelowo, have made an important film that centers on the 1965 Voting Rights march from Selma to Montgomery, Alabama. From the intriguing backroom politics to the sacrifices made during the era, screenwriter Paul Webb turns a well-documented history lesson into essential cinema.
2. Birdman or (The Unexpected Virtue of Ignorance)
(dir. Alejandro González Iñárritu)
As much of a technical achievement as it must have been to make it all work, this ambitious dark comedy featuring a noteworthy turn by actor Michael Keaton is guided by a whip-smart, witty and self-aware script. Everything feels erratic on screen and punctuated well by a madcap, (mostly) percussion score that drives the narrative forward and makes everyone soar.
[Related: Michael Keaton Reaches Great Heights in 'Birdman']
1. Boyhood
(dir. Richard Linklater)
Trying to fathom the 12-year-long journey Linklater and his cast took to form this soul-bearing, intimate and genuinely uplifting drama would be counterproductive to the intent of this once-in-a-lifetime coming-of-age film. Everyone should allow it to just wash over them and give into its masterful execution. Epic is an understatement.
[Related: Richard Linklater on 'Boyhood,' a Film Literally 12 Years in the Making]
Honorable Mentions:
The Babadook, Big Hero 6, Blue Ruin, Captain America: Winter Soldier, Chef, Edge of Tomorrow, Finding Vivian Maier, Force Majure, The Grand Budapest Hotel, The Imitation Game, Life Itself, Locke, Obvious Child, Whiplash, X-Men: Days of Future Past