January 10, 2018 Slideshows » Arts, Music
Fun Things to Do in San Antonio This Week (1/10/18-1/16/18)
There's always something to do in San Antonio! We've compiled the best things to do across the Alamo City this week. No matter what you're interest may be, there's something for you and more. Whether you're a movie buff, love supporting the local theater, hit up all the live music shows or are a sports fanatic, we're letting you know how to have a good time this week.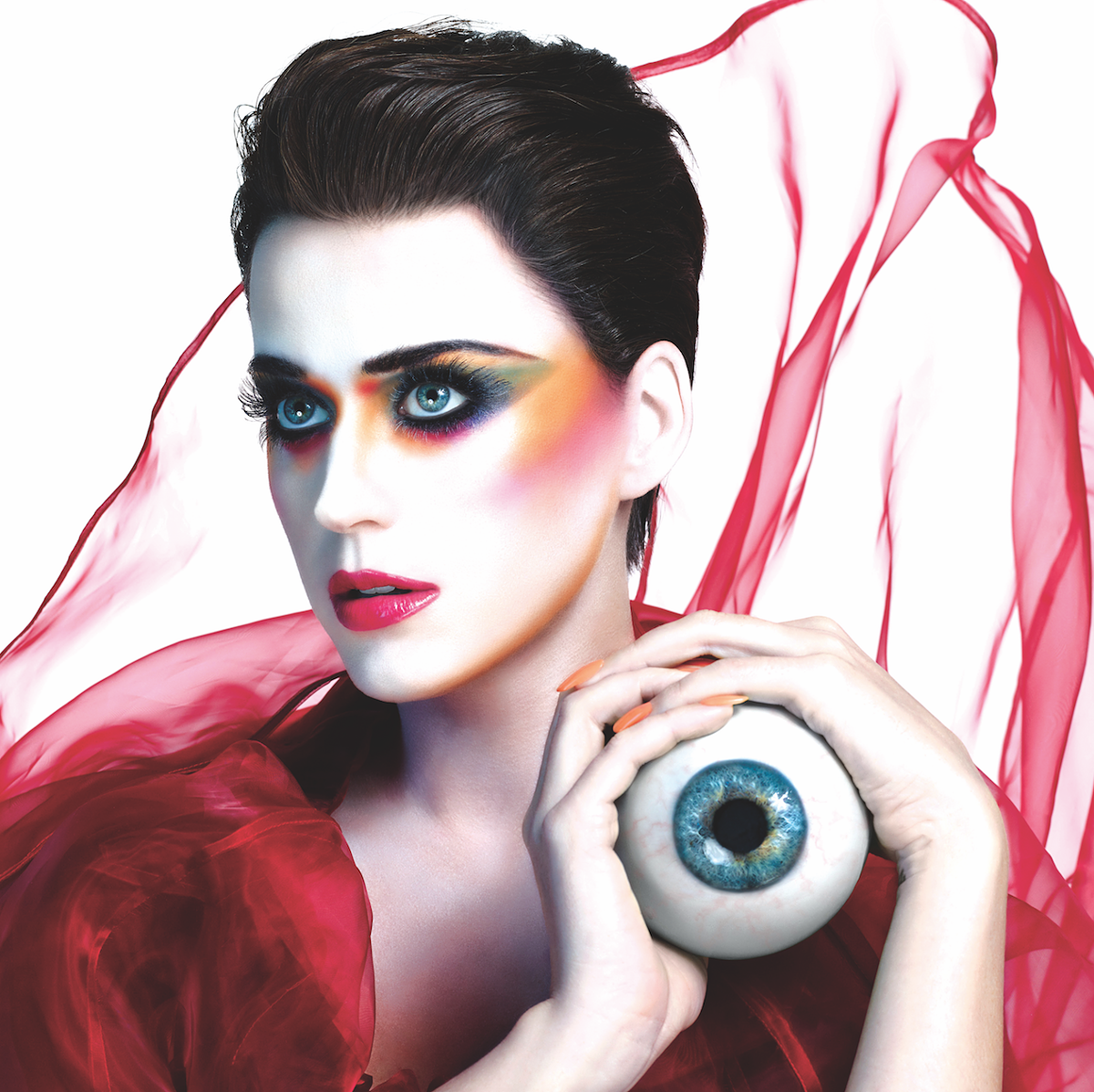 Chuff Media
Wed 1/10
Katy Perry
According to Rolling Stone, pop singer Katy Perry's last tour in 2015, which sold out over 150 locations, was hailed as "a show to damage retinas and blow minds," which sounds awesome. Will this tour stack up to 2015's? Now, it's not like we don't get down with pop music, since we reviewed Janet Jackson last year and even traveled to Austin to see Lady Gaga (we're still a little salty she didn't come here). But, it takes maybe a little more for us to get excited, especially with the controversy over cultural appropriation (like she definitely wore corn rows and ate watermelon in the "This is How We Do" video, which she did apologize for but, still, really Katy?). Regardless, the pop star has survived this long in the game so there might be more going on with her than your average song of the week artist.
$29-$150, 8pm, AT&T Center, 1 AT&T Center Pkwy., (210) 444-5000, attcenter.com.
– Chris Conde
Klause Killisch
Thu 1/11
'Kunst/Arte: A Dialogue'
Billed as "the first official art exhibition" to be staged in conjunction with the Alamo City's yearlong Tricentennial celebration, "Kunst/Arte: A Dialogue" explores the creative common ground between "the two largest immigration groups that shaped the image and face of San Antonio." Organized by the Lone Star Art Alliance (a statewide nonprofit with ties to Germany, Italy, India, Peru and Mexico), hosted by the Mexican Cultural Institute (in collaboration with the Consulate General of Mexico in San Antonio) and curated by German transplant Angelika Jansen (who helps facilitate the Blue Star Berlin Residency), the two-man show finds parallels in the exuberant, color-rich works of Alejandro Colunga and Klaus Killisch. A native of Guadalajara, Colunga studied architecture and even joined the circus before developing his artistic style — which marries elements of surrealism, folk art and fantasy in paintings and sculptural projects. As for Berlin-based Killisch, his poppy, mixed-media paintings blur lines between figuration and abstraction while maintaining an underlying sense of nostalgia. Beyond the "cultural dialogue" on view in the gallery, both artists will be working with SAY Sí, Clark High School, Trinity University and UTSA, and conducting one-on-one studio visits with students. Following the opening reception, "Kunst/Arte: A Dialogue" remains on view through March 11.
Free, 6-8pm, Mexican Cultural Institute, 600 Hemisfair Plaza Way, (210) 227-0123, facebook.com/icminfo.
— Bryan Rindfuss
Marina Chavez
Thu 1/11
Bettye Lavette
It's not every day a soul singer from the '60s teams up with a rock 'n' roll band to put out a record, but that's exactly what happened when singer Bettye Lavette joined forces with Southern alt-rockers Drive By Truckers to produce the 2007 album The Scene of the Crime. Before hanging out with the Georgia based group, Lavette got her start in the the Detroit club scene in the 1960s and wound up going on tour with the then-newcomer Otis Redding after recording her first single "My Man — He's a Lovin' Man" at only 16 years old. Though Lavette continued to perform and record over the years, it wouldn't be until 2005's I've Got My Own Hell To Raise did she really break out into mainstream circuits. I've Got My Own Hell To Raise was a cover album of songs written by artists like Fiona Apple and Dolly Parton and was released on punk rock label Epitaph's sister label Anti-, which hosts a strange combination of artists and bands including rapper Sage Francis, and indie rockers Wilco, to name a few. Within a few seconds of listening to Lavette's soulful vibrato and life experience that she carries through her vocal performances, you'll understand why this is a concert you'll definitely need to check out.
$39.50-$75, 8pm, Tobin Center For The Performing Arts, (210) 223-8624,100 Auditorium Circle, tobincenter.org.
– CC
Shutterstock
Thu 1/11
Cowboy Bebop Jazz Night
Cowboy Bebop is arguably one of the best animes of all time. And even though the show is probably one of the more well-known series in the genre, diehard manga and anime enthusiasts would be hard-pressed to deny that the show is a classic. One of the big components that makes this show stand out from its counterparts is the amazing jazz-fusion soundtrack composed by Yoko Kanno and Seatbelts, a diverse band Kanno formed to create the music for the series, with a principal focus in jazz. Local musician Rene Saenz will team up with fellow jazz musicians to recreate the vibe of the Japanese anime series, just in time for Pax South weekend.
$15, 7:30pm, 10pm, Carmen De La Calle, 320 N. Flores St., (210) 281-4349, facebook.com/carmensdelacallecafe.
– CC
WWE
Fri 1/12
River City Wrestling Presents Enter the Dragon
If you were to ask River City Wrestling promoter Brandon Oliver to pick his Top Five wrestlers of all time, there's no doubt in his mind that Ricky "The Dragon" Steamboat would be on that list. It's probably why Oliver, who has headed the RCW for the last 16 years, invited the WWE Hall of Fame grappler to headline his upcoming wrestling event in Kirby, Texas. Steamboat will serve as a "special enforcer" in a tag team cage match between current champions Paul Titan and Anthony Andrew vs. Brandon Groom and Rob Love. "As San Antonio's brand of pro wrestling, the biggest joy is hosting these events for our awesome city," Oliver said. "It's wonderful to see people have this passion in common and come together for a spectacular event." Legendary wrestling manager Jimmy "Mouth of the South" Hart will also be in attendance and in the corner of "Skitzo" David Leetch as he goes head-to-head with Joey Spector. In Spector's corner: Oliver, who switches personas from time to time to play a manager named Boom Boom. As his alter ego, Oliver says he's the #GMOAT (Greatest Manager of All Time). "Jimmy Hart was a great manager, but that's in the past," Boom Boom said. "On January 12, he will find out why I am the General Patton of wrestling today."
$20-$45, 8pm, Turner Club, 5555 Duffek Drive, Kirby, (210) 227-4412, rivercitywrestling.net.
– Kiko Martinez
Sophie Elizabeth
Fri 1/12
Amea at 2nd Verse
Not only is it always a treat to hit up 2nd Verse for the amazing poetic talent we've got vibrating in our city (like forreal, if you haven't checked out Second Verse yet, IDK WTF you're doing with your life), but one of the most impacting SA artists of the last year or so AMEA (wavy R&B perfect for chilling with your lover or driving through SA thinking about your life), will be this month's featured artist. Hosted by Andrea "Vocab" Sanderson, 2nd Verse is the "premier spot for sophisticated and soulful spoken word poetry in San Antonio" held every second Friday featuring 16 open mic poets and monthly featured artist.
$5, 9pm, Continental Cafe, 6390 Fairdale Drive, (210) 822-8555, continentalcafeandeventcenter.com.
– CC
Courtesy
Fri 1/12
Los Texmaniacs with Flaco Jiménez, Garrett T. Capps
If you're bummed the cold or the crowds scared you out of your chance to catch living legend Flaco Jiménez downtown on New Year's Eve, here's a chance to start 2018 off on a redemptive note. The conjunto/Tejano luminary and accordion GOAT will perform, as he often does, with fellow Grammy-winning act Los Texmaniacs. The special show, in the heart of The Strip, will go down as a part of an event called "Texagave," which will feature free food and a focus on various drinks made with agave-based booze. To top it all off, Garrett T. Capps will also perform with his latest outfit The Three Timers, adding a dash of his South Texas country/rock vibes to what promises to be a stellar sampling of San Anto sounds and spirits.
$15, 8pm, Paper Tiger, 2410 N. St. Mary's St., papertigersatx.com.
– James Courtney
Carol Rosegg
Fri 1/12-Sun 1/14
Rodgers and Hammerstein's Cinderella
When Rodgers and Hammerstein's Cinderella first premiered on CBS as a made-for-television musical starring Julie Andrews in 1957, it was seen by an audience of over 100 million people. With so many incarnations in the following decades — from Harold Fielding's staged version at the London Coliseum to the TV remakes starring Lesley Ann Warren in 1965 and Whitney Houston in 1997 — it's hard to believe Rodgers and Hammerstein's Cinderella didn't make its Broadway debut until 2013. Featuring a new book by Douglas Carter Beane, this touring production offers a fresh take on the Rodgers and Hammerstein classic alongside its beloved score and popular songs including "Impossible/It's Possible" and "In My Own Little Corner." The classic musical lands at the Majestic Theatre for a limited engagement of five performances beginning Friday courtesy of Broadway in San Antonio.
$45.25-$130.25, 8pm Fri, 2pm & 8pm Sat, 2pm & 7:30pm Sun, The Majestic Theatre, 224 E. Houston St., (210) 226-3333, majesticempire.com.
— Marco Aquino
Spurs Sports & Entertainment
Sat 1/13
Spurs vs. Nuggets
Just before 2017 mercifully came to a close, the Denver Nuggets became the latest NBA squad to draw the karmic ire of Bay Area rapper Lil B, the spirited dispenser of his own brand of basketball justice. Lil B's curse on Houston Rockets guard James Harden preceded Harden's unprecedented disappearing act against the Spurs in Game 6 of last season's Western Conference Semifinals. The Nuggets recently fell to the 76ers after poking the proverbial B via Twitter, and having since paid homage to "The BasedGod," are now in his good graces. After playing just one game with a full, healthy roster, before losing Rudy Gay to a right heel injury, San Antonio can use all the mojo it can get. Currently in the midst of a brutal stretch of their regular season schedule, with the Rodeo Road Trip looming on the horizon, the Spurs continue to navigate a disjointed season where they remain on pace for 50-plus wins.
$27-$1,061, 7:30pm, AT&T Center, One AT&T Center Pkwy., (210) 444-5000, attcenter.com.
– M. Solis
High Road Touring
Sat 1/13
Hayes Carll
While Woodlands born country songwriter and crooner Hayes Carll is still criminally underappreciated by the general country music loving public, his last few albums and the success other artists have had with a few of his songs are starting to change that. Recently, you hear Carll mentioned, as he should be, alongside other neo-traditionalist country talents like Sturgill Simpson, Jason Isbell, Margo Price, and Amanda Shires. His songs are smart, humorous, touching and rebellious in turns. His most recent release, 2016's well-received Lovers and Leavers, demonstrates a special and unlikely mix of mastery and potential. He's probably already one of your favorite songwriter's favorite songwriters. Showcasing his beautifully rugged, twangy voice and fiery yet laid-back stage presence, Carll's live show is perhaps the finest way to get acquainted with this country gem whose moment is presently arriving.
$16-$100, 9pm, Sam's Burger Joint, 330 E. Grayson St., (210) 223-2830, samsburgerjoint.com.
– JC
Courtesy
Sat 1/13-Sun 1/14
Kevin McDonald
Canadian comedian Kevin McDonald — part of the groundbreaking and absurdly hilarious comedy troupe The Kids in the Hall, which found cult success with an eponymous TV show that ran from 1988 to 1995 and was produced by SNL's Lorne Michaels — will set up shop in SA for a unique event this weekend. As part of a special screening of The Kids in the Hall's lone movie Brain Candy, McDonald will be on hand for a Q&A session at Alamo Drafthouse Park North on Friday, January 12 (7:30-10:30pm, 618 NW Loop 410). For the following two days, McDonald will host an intensive sketch-writing workshop, which will include (on Saturday) a night of stand-up, sketch comedy, and improv, featuring members of Bexar Stage, workshop participants and McDonald himself. The results of this whole thing could easily be as disastrous as genius, but that's kind of always been McDonald's bag anyway. For budding comedy writers and performers, and the rest of us too, this event is a can't-miss for its potential alone.
An Evening with Kevin McDonald: $18-$25, 8-10pm Sat.; workshops: $180-$250, 10am-6pm Sat-Sun; Bexar Stage, 1203 Camden St., (210) 281-4259, bexarstage.com.
— JC
Gwen Islandboi
Sun 1/14
The Evolution of Beauty Defined
Women's fashion has consistently changed and evolved over the decades, from celebrating the hourglass curves of the 1950s to embracing the petite frame of British waif Twiggy a decade later. As decades passed, the fashion industry redefined the "ideal woman" as a "glamazon" in the 1980s ... only to shrink her down into a rail-thin gamine in the grunge era of the 1990s. In this day and age, women are defying the extremities of the status quo by embracing feminine figures of all shapes and sizes. Standing out among recent examples, the reality competition series Project Runway admirably celebrated body diversity in its 16th season by introducing plus-size models into the mix. Motivational speaker and former model Gwen Devoe has embraced the fuller-figured trend by opening an exclusive academy for training plus-size models. Creator of Full Figure Fashion Week, Devoe challenges body-shaming and beauty stereotypes in the upcoming DreamWeek event "The Evolution of Beauty Defined: From Sarah Baartman to Billions." In addition to shedding light on Baartman and how her objectification in 19th-century freak shows attributed to today's beauty stereotypes, Devoe's presentation features mannequins dressed in stylish looks made for full-figured women and a panel discussion between industry professionals.
$25, 5pm, Quarry Golf Club, 444 E. Basse Road, (210) 824-4500, dreamweek.org.
— Lori Salazar
Courtesy
Sun 1/14
Armed For Apocalypse
It takes a lot to stand out in the world of hardcore and metal, what with there being like thousands of bands in the genres and numerous subgenres. But Chico California's Armed For Apocalypse, made up from ex-members of Number One Gun (Tooth and Nail Records), manage to do just this with their eclectic sound. Combining that classic California beatdown hardcore sound similar to bands like Throwdown, Armed For Apocalypse manage to mix in elements of doomy Southern sludge reminiscent of the likes of Eyehategod. It's actually an awesome mix and if you need something fresh for your metal ingestion, you won't want to miss this show.
$7, 8pm, Limelight, 2718 N. St. Mary's St., thelimelightsa.com.
– CC
Courtesy
Mon 1/15
Engelbert Humperdinck
If you're looking to win an extremely specific series of bar bets, here are some real, Google-approved facts about "Release Me" crooner and Elvis buddy Engelbert Humperdinck that sound completely made up: He grew up in Madras, India (his father was stationed there during World War II); he first became famous for impersonating Jerry Lewis; he released a song called "Lesbian Seagull" that appeared on the soundtrack to Beavis and Butt-Head Do America; he changed his name to Engelbert Humperdinck (his real name is Arnold George Dorsey). His latest album, released last year, finds the "King of Romance" giving the full Humperdinck treatment to songs by Willie Nelson ("Crazy"), Bruno Mars ("Just the Way You Are") and Ed Sheeran ("Photograph") and dueting with his 9-year-old granddaughter. Fittingly, it's titled The Man I Want to Be. He's clearly done it exactly the way he wanted and a way no one else would ever even think to try.
$39.50-$129.50, 7:30pm, Tobin Center for the Performing Arts, H-E-B Performance Hall, 100 Auditorium Circle, (210) 223-8624, tobincenter.org.
— Jeremy Martin