Holiday Gift Guide: 11 Local Gifts for the Imbiber
For the classiest lush in your life, the trinkets inspire scotch-swilling, wine-sipping, tequila-shooting and beer-brewing good times — Jessica Elizarrarras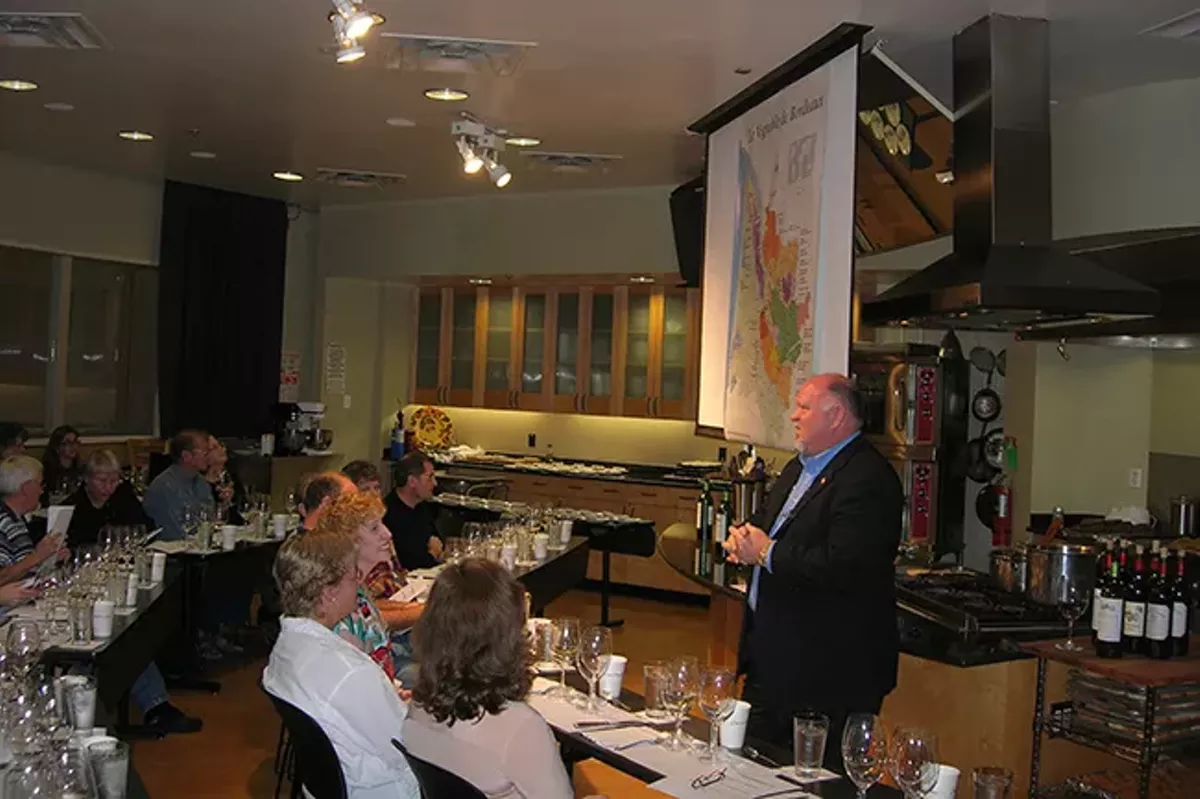 Entertaining with Bordeaux with Master Sommelier Guy Stout, $55 —
Central Market
Master Sommelier Guy Stout will lead this course on the best value Bordeaux wines for entertaining. The demonstration includes appetizers and samples of six wines from the region.
Brauler, $49, Blue Star Brewing — This stainless steel "brauler" features an insulated sleeve and a sleek design which helps keep craft brews cold during the summer months. Help that craft brew bud up his growler game.
http://www.bluestarbrewing.com/
Teroforma Whisky Stones, $14-$22,
Leighelena at Pearl
— Scotchy, Scotch, Scotch drinkers need not worry about diluting their caramel-colored elixir with these chilled cubes.
Viva Tequila! By Lucinda Hutson, $34.95 —
Twig Bookshop
Tequila fans will appreciate writer Lucinda Hutson's ardor for San Anto's favorite liquor, while browsing recipes for Mexican libations.
Gama Go Cock Blocker bottle stopper, $12
Leighelena at Pearl
— For the pun lover with leftover wine. The bottle stopper is as much a gag gift as it is extremely useful.
Brewers Best: buckets, lids, airlocks, tubing, $100, brewing kit varies by beer, $40-$70,
Home Brew Party
— Does your significant other need a hobby? Hook them up with a starter-kit and get your weekend afternoons back.
Red King Cube Ice Tray, $8.95,
Sur La Table at La Cantera
— Cocktails need great ice. This silicone tray, available in just about every color, creates the 2-inch squares of slow melting cubes at-home bartenders need for drinks or punch.
Confetti pitcher w/ glasses, $31.95 for pitcher, $9.95 per glass,
Melissa Guerra
— A colorful pitcher for colorful hosts, this confetti is ideal for margaritas or fruity white sangrias. The hand-blown pitcher hails from San Miguel de Allende where Charlie Hall of Rose Ann Hall Designs crafts this festive glassware using recycled glass
Waring Commercial Portable Electric Wine Bottle Opener, $69,
Ace Restaurant Supply
— We all know a hardcore wino. Help them get to their Cabernet faster with this sleek and easy-to-use opener.
Hand-blown etched amber whiskey tumbler, $40 with etching,
Zollie Glass Studio
— Shitty glassware has no place in a home bar. Artist Jake Zollie Harper designs these matter of fact tumblers with durable pyrex available in amber and clear varieties.