Keeping records
Last week, The New York Times did a nice feature on jazz drummer Paul Motian. One of the article's revelations was that, at 74, Motian has basically given up on touring, opting to take gigs in familiar environs, like the stint he's currently doing at the Village Vanguard.
click to enlarge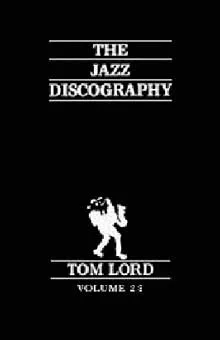 Motian goes way back at that famous venue, of course. Riverside recently archived his most historic engagement there in the three-CD Complete Village Vanguard Recordings, 1961, sessions led by pianist Bill Evans. These are the dates that produced Sunday at the Village Vanguard and Waltz for Debbie, two of the greatest piano-trio LPs ever made, and proof that the trio Evans had with Motian and bassist Scott La Faro deserved membership in any musical pantheon.
How busy has Motian been since then? By one count, he has had at least 270 separate recording sessions, 26 as a leader. You'd have a hard time finding those numbers, though, using the go-to online reference for popular music, the All Music Guide. There, a search for Motian returns three pages of credits, but no distinction between those that represent the third or fourth repackaging of the same recording. Making sense of that kind of data (not to mention simply collecting it) is a huge undertaking, not one for general-interest folks like AMG. Enter Tom Lord's The Jazz Discography, a CD-ROM (available through www.lordisco.com) that's pricey but boasts an insane amount of data.
click to enlarge
Interface-wise, it's not as ergonomic or glitch-free as you'd expect from pro software. And it would be nice if the database included composer credits for tunes alongside the detailed musician rosters and discographical attribution. But for jazz freaks, I haven't been able to find anything remotely as comprehensive that doesn't involve collecting a bookcase-full of volumes that take forever to dig through. Version 6.0 of Lord's effort (naturally, it's ongoing) includes references to around 115,000 musicians and 136,000 individual sessions. That's a lot of trees to save for the libraries, record stores, and civilian jazz fanatics who could use this information.
One of the nice things about discographies is how they point you toward new favorites. Violinist Jenny Scheinman's spacey and beautiful 12 Songs (Cryptogramophone), for instance, is too new to be on Lord's list (in fact, he hasn't quite caught up with her older stuff), but I predict some jazzheads a few years from now will be scrolling through the credits for guitarist Bill Frisell, come across his sideman spot on this disc, and seek it out despite its being on a small, obscure label. They'll be glad they did.
click to enlarge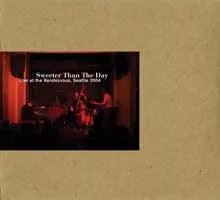 One disc I was very surprised to find in the Jazz Discography was by Sweeter Than The Day, a group fronted by Frisell's frequent bandmate, pianist Wayne Horvitz. Their Live at the Rendezvous is not only practically hot off the presses, but it's on the "authorized bootleg" label Kufala, which you might expect to be under Lord's radar.
Two recent home-brewed highlights that aren't yet so lucky are Billy Martin and Socket: January 14 & 15 2005 (www.amuletrecords.com), a kooky NYC noisefest led by the Medeski Martin and Wood percussionist, and Keystone, an unusual project from trumpeter Dave Douglas. On the latter disc, Douglas draws poignant inspiration from Silent Era funnyman Fatty Arbuckle, not only composing new music in his honor, but including a DVD of some of his work.
click to enlarge
Even if (perish the thought) jazz died tomorrow and everyone stopped making records, Tom Lord's work would never be done — not with vintage recordings being found every year by even the music's biggest, most extensively studied stars. Two of last year's most thrilling reissues, for instance, aren't in the Discography because nobody knew they had been taped. Bebop pioneers Dizzy Gillespie and Charlie Parker had a gig together at Town Hall, New York City, June 22, 1945 that was lost to the mists of time until Uptown Records announced they had access to tapes of it. And even the Library of Congress, by definition somewhat catalog-crazy, took almost 50 years to realize they had a tape of the Thelonious Monk Quartet with John Coltrane at Carnegie Hall (Blue Note). That disc attained "classic" status the day it was released, as precious evidence of a band any jazz lover would give an arm to have seen.
Neither of those discs have entries in Version 6.0 of The Jazz Discography. But you can bet Tom Lord has already typed their credits into his computer, and counted his blessings that other archivists are as dedicated to jazz as he is. •
By John DeFore