Too smart for this world
click to enlarge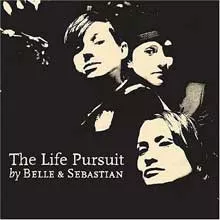 I
f you've noticed an unusually content look on the faces of certain sad, shy hipsters this week, it could be due to
The Life Pursuit
(Matador), the latest long-player by Scottish cultsters
Belle and Sebastian
. You might notice a touch of relief on those pale faces as well, since despite having made a second stab at commercial production — their last LP was produced by superstar Trevor Horn, while this disc's Tony Hoffer has worked with Beck and Supergrass — the originally low-tech band has retained its wry persona.
Yes, the sound has stretched out in some unpredictable directions. There's a touch of Bacharach on "We Are the Sleepyheads," a lazy nod to Sly Stone on "Song for Sunshine" (say, who forgot to invite B&S to contribute to Legacy's new Sly tribute/remix Different Strokes by Different Folks?), and in general a whole lot more pep — as Stephen Colbert would say, more balls — than If You're Feeling Sinister ever hinted at. But the stories come from the same too-smart-for-this-world point of view, and the gentleness of Stuart Murdoch's voice is still an effective ruse, even when it has a hint of electronica beneath it.
In among the sonic adventures on The Life Pursuit, "White Collar Boy" and "Sukie in the Graveyard" have the band looking beyond Nick Drake and company to the more overtly sexual British scene built by folks like David Bowie and T.Rex — a nice reason to note that Rhino's second batch of Rexissues has hit stores, this one including Bolan's Zip Gun, Futuristic Dragon, Tanx, and Work in Progress.
click to enlarge
Bowie comparisons are nothing new for Dan Bejar, the sometime New Pornographers member and man behind
Destroyer
. This Tuesday saw the release of Destroyer's latest,
Detroyer's Rubies
, on Merge. (Where do these Pornographers find the time? I'll happily contribute to the amphetamine fund if they set up a PayPal account.) Slightly less accessible than the last LP
Your Blues, Rubies
doesn't disappoint after a few spins. As usual, Bejar has a way with occasionally difficult but somehow compelling bits of lyric ("I cast myself toward infinity / trust me, I had my reasons," he admits on the title track) and his distinctively tweaked voice puts them across perfectly.
Belle and Sebastian fans lamented the departure of singer Isobel Campbell, but they should have known it would only increase the frequency of new records they could get excited about. Only a few weeks after the new B&S disc, for instance, Campbell will release one with Screaming Trees singer Mark Lanegan, Ballad of the Broken Seas (V2). A good deal darker than anything she did with the old band, Ballad has moments ("The False Husband," for instance) that recall Nick Cave's inspired pairing with Kylie Minogue; elsewhere, particularly on the more country-tinged tunes, you might hear a more sober descendent of Lee Hazlewood's duets with Nancy Sinatra.
click to enlarge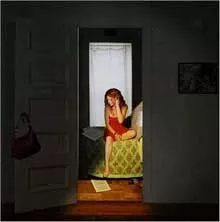 Campbell is edging out of her old, twee universe and into a rootsier one where
Hem
should by now be giants. That young group evidently isn't ready to release a proper new album right now, but they have given us
No Word From Tom
(Nettwerk), which compiles live tracks and rare stuff with some wonderful covers, which range from obvious choices like "Tennessee Waltz" to surprises like R.E.M.'s "So. Central Rain" and Fountains of Wayne's "Radiation Vibe."
Lastly, Americana gets political on Full of Light and Full of Fire (Misra), the latest by The Mendoza Line. Like Hem, the band could get along on nothing but ambling acoustic material showcasing a sensuous female vocalist (Shannon McArdle, in this case). But Full is most alive on more electric numbers — songs like "Golden Boy" and "Name Names," where they position themselves to fill the gap of one of my favorite defunct '90s bands, the Spinanes. •
By John DeFore