Why hip-hop's cultural dominance is leading to burnout and dissension
click to enlarge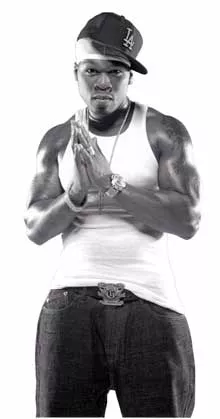 50 Cent is glorified by a system that hinders the careers of other hip-hop artists.


N
othing, it's said, fails like success. If so, rap music is looking forward to a major comeuppance.
One can spot the burgeoning seeds of destruction in what acts are signed, how they're marketed, and especially in the growing schisms within the hip-hop community. Where the hip-hop nation once comfortably encompassed a broad array of acts from 2 Live Crew to Kool Moe Dee to Public Enemy, signs of unrest are emerging between self-styled factions, as conscious rappers bristle at bling-hawking commercial rappers, and underground rap increasingly becomes the refuge of artists who appeal solely to white audiences. As these tensions increase, another cliche comes to mind: United we stand, divided we ... well, you know.
Of music's five best-selling genres (country, R&B/urban, hip-hop, rock, and pop), only rap has experienced growth in its market share over the last five years, according to the Recording Industry Association of America. On the radio, hip-hop and urban music have almost completely taken over, providing 61 percent of last year's top 100 songs, as tabulated by Nielsen Broadcast Data Systems. This radio saturation far outstrips the genres' combined sales - which only account for around 25 percent of the market (the same as rock) - but gives an indication as to how culturally dominant the music has become recently.
These trends, of course, are cyclical. From 1989 to 1993, rock music saw its market share cannibalized by a then-fiery country music scene. During that period, country was at its sales peak, accounting for nearly one-fifth of all music sales; now its share is half that size, having given way to a resurgence of rock and pop music. In 2001, pop was the second best-selling genre (after rock), before losing a quarter of its audience the very next year, with rap and urban being the primary beneficiaries.
click to enlarge
Prince Paul


Needless to say, the chart dominance of any genre is temporary, mainly because the major labels stick to a familiar process of cloning whatever is popular and then oversaturating the market with it. Inundated by a flood of weaker acts similar to the chart toppers, everyone's stock gets depressed and the genre burns out.
The same thing might be happening now in hip-hop, where, increasingly, attaching yourself to a trend - or more importantly, a producer - is paramount to furthering your career. Ninth Wonder, DJ for the group Little Brother, credits much of his success to the patronage of the The Roots' ?uestlove and Jay-Z.
"The way the game is now, it's hard to make it without some kind of co-sign. There are a lot of people who like music first, no matter who you are - only thing they need is a co-sign from another music lover. But there are another group of people who are boogleheads, just watch TV all day, and they need a co-sign from a major artist to let them know, 'It's okay for me to buy it.' I hate it, but a lot of cats didn't pay attention to me until `Jay-Z's` The Black Album," he says.
According to Ninth Wonder, Little Brother's album The Listening inspired Jay-Z to call him in to produce "a beat with a nice DJ Premier bounce." This illustrates another problem with hip-hop these days: it's endlessly derivative and the formulas are codified from the mainstream to the underground.
"All the underground albums sound alike," says Prince Paul. "`Once`, the underground was a little experimental; now you have to have a sound to be underground. You have to copy Pete Rock or DJ Premier. Once you copy that sound, you're authentically underground. A lot of those beats sound really good, but they're definitely not groundbreaking."
Prince Paul rose to prominence with Stetsasonic and cemented his reputation with De La Soul's 1989 breakthrough debut, Three Feet High and Rising. That album blew open old preconceptions of what hip-hop could sample, going beyond funk and dipping into a variety of pop forms. Even a cursory listen reveals no comparison between the rich sonic signature of Prince Paul or Public Enemy's Bomb Squad and the production ethos employed today. According to Paul, it's just part of an environment that's become increasingly like a sandwich shop rather than a musical endeavor.
click to enlarge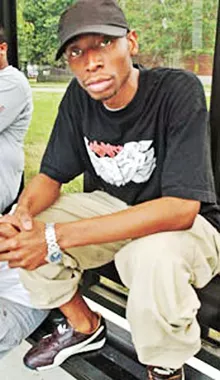 Ninth Wonder


"People just run the beat and let it go, and let the MC do all the changes - the changes for the chorus, the changes for the rhyme. People don't sit down, have a rapport going, hang out and have fun, then make the record when it has a vibe to it," Paul laments.
"`Now a rapper` says, 'Send me the track. You don't have to be there. My man Merlin here is going to record me at the studio and I'll just send it back to you.' The camaraderie of getting together and making a record has totally been lost. It shows in the lack of arrangements."
It's no secret that quantity sold often has an inverse relationship to the quality of creation, especially when it comes to the music business. What's somewhat unique to hip-hop is the irony of the backlash that's manifesting itself as the "underground." Underground rap's complaints about commerce and authenticity offer an eerie echo of the late-'80s alternative-rock, post-punk underground, yet while college radio consistently offered progressive-sounding solutions then, the current hip-hop underground is even further subdivided into its retro-purist and avant-garde camps.
"There's an underlying underground," says KRS-One. "I use this term lightly, but there's another community that's not mainstream, that still abides by these particular principles of hip-hop as an attitude and most of them are the ones who have a problem with what they see on radio and television and how they see it depicted.
"Hip-hop is an international culture, and what is it really? It's not physical. It's a shared idea that really can't be written on paper - it's just a shared vision. Those that betray that are those that have joined the mainstream, and have sold the sacredness of our dream just for money. That's the point, really, to protect against music turning into product." •