Page 2 of 2
click to enlarge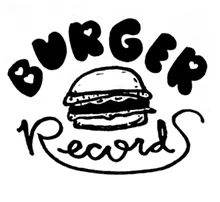 Monday, March 23
Music Band | Main Stage | 7:30 p.m.
"It's like a rock 'n' roll song about rock 'n' roll," sing all three members of Music Band on "Still Life." Like their name, that line would sound tongue-in-cheek if the Nashville natives weren't already chewing their tongues to pulp with dead serious shred-faces.
Bully | Side Stage | 8 p.m.
On Bully's new single "I Remember," singer Alicia Bognanno wields a deep mistrust of nostalgia. Listing the details of a love gone wrong, the Nashville punk recalls "the way your sheets smelled" and "what you do on Christmas," punching the syllables with emotion. It's not a fond recollection, nor does she sound jaded. Rather, "I Remember" is a document of the lost-love details you can never shake and lessons painfully learned.
The Rich Hands | Main Stage | 8:30 p.m.
A big hand to The Rich Hands for introducing San Antonio to Burger — directly, through drummer Nick Ivarra's booking efforts, and indirectly, for planting the seed of garage rock among young musicians in San Anto.
Left & Right | Side Stage | 9 p.m.
On "Five Year Plan," Philadelphia's Left & Right channel the hair-rising energy of pop-punk into 95 seconds of pure, young adult opportunity.
Diarrhea Planet | Main Stage | 9:30 p.m.
Nashville's favorite gross-out band Diarrhea Planet owes every bit as much to nuance as to sheer adrenaline. Their fuzzy and warm garage punk showcases a range of vocal delivery styles and moods. — James Courtney
Bad Vibes | Side Stage | 10:15 p.m.
On their 2014 debut Out in the Street, Oakland trio Bad Vibes gives a nod to the reliable source material of Raw Power, stooging around with oleaginous glee.
The Coathangers | Main Stage | 10:45 p.m.
While their riffs now pack an extra punch and their recordings sound far from the laptop mic quality of their earliest singles, it's really the vocals that have carried The Coathangers' latest releases to another level. With all three members splitting singing duties, the contrast between Minnie Franco's bratty warble, guitarist Julia Kugel's pixie purr and drummer Stephanie Luke's pack-a-day howl has become one of The Coathanger's most endearing features.<— J.D. Swerzenski
Big Tits | Side Stage | 11:30 p.m.
Take it from someone who already made this error — don't Google "Big Tits" without the word "band" in the query. A rare appearance from an East Coast outfit, the Brooklyn quartet proves you can still have surf rock sounds on your mind while surrounded by concrete and crippling rent.
JEFF The Brotherhood | Main Stage | 12 a.m.
After a stint of garage rock records, brothers Jake and Jamin Orrall signed to Warner in 2012 for their breakthrough album Hypnotic Knights. Released into a stellar summer of rock, the tallboy single "Sixpack" helped JEFF the Brotherhood crack open from the rest of the season. "Let's load the car up / I got a bag of ice / I got a six pack / And I don't wanna go back," the brothers sing, describing an ideal Southern day out.
Since then, JEFF the Brotherhood has picked up two more members, beefing up to tackle tall orders of guitar dueling and Weezer-worshiping distortion. For their impending album Wasted on the Dream, the brothers also split from their major distribution deal with Warner Brothers.
"Now that we're off of Warner, we're able to do whatever we want," said Jake Orrall. "That's kinda what we did anyway, but now the process is just a lot faster."
Or, as they said on their website: "We, JEFF The Brotherhood, are SO FUCKING PLEASED to announce that we have been DROPPED from the clutches of the demented vulture that is Warner Bros!"
Burger Hangover Fest 3
$17-$25, 3pm–2am Sun, March 22, 7pm – 2am Mon, March 23, The Korova, 107 E. Martin, 226-5070, thekorova.com