April 17, 2014 Slideshows » Arts
Peeps in the City: Fiesta edition
Fiesta and Easter are one this Sunday and no one is happier about it than Marshmallow Peeps. They're invading our festivities, from Fiesta Fiesta to Oysterbake, trying to get in on the fun. (Apologies for the Photoshop hack job.)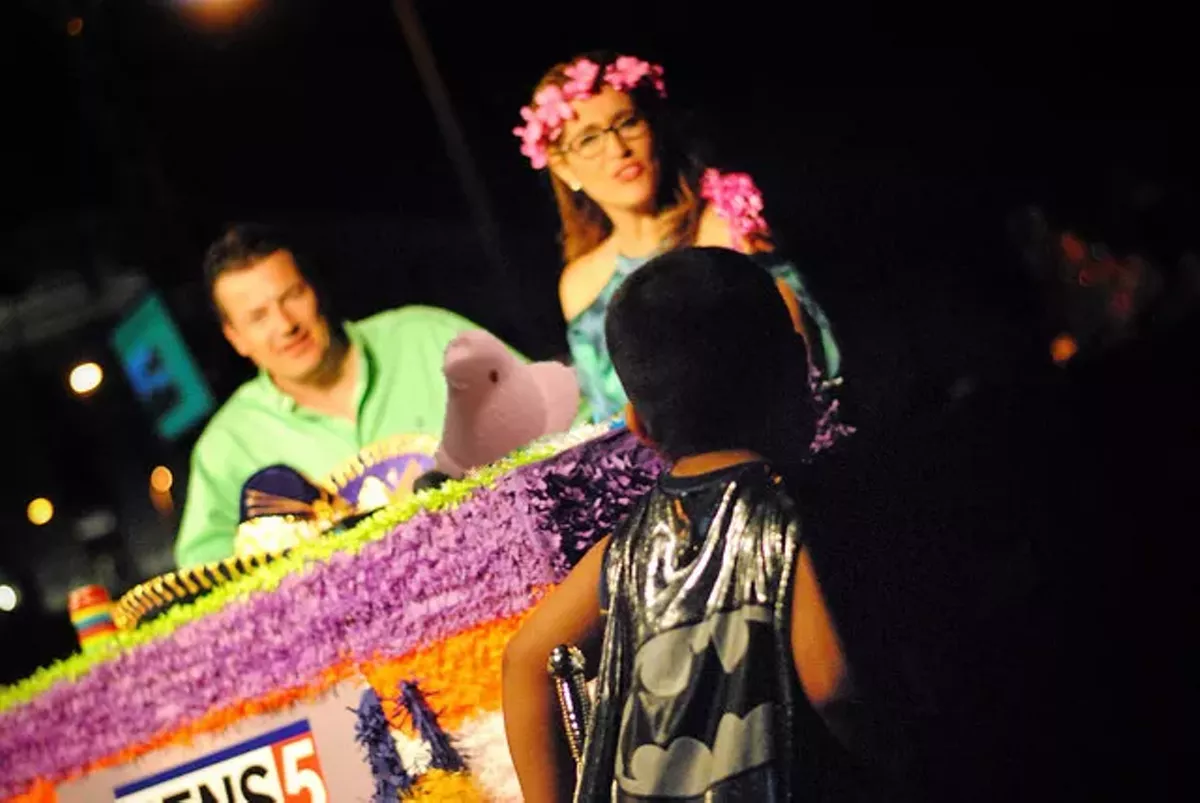 Live from the KENS 5 Fiesta Desk!
#TBT of last year's Texas Cavalier's River Parade
#TBT of last year's Flambeau
We'd ask him to show us his shoes...but he doesn't have feet.
A cute Peep family getting ready to watch Battle of the Flowers
Peep shoes are so hot right now.
A pink Peep at WEBB Party 2014.
It's a cheat day–Peeps for dinner at Oysterbake.
Family time at Oysterbake.
This Peep is getting his dance-on at WEBB Party
Peeps are going for eight tickets at Oysterbake
The latest Fiesta fashion.
Hanging with his peeps at Taste of New Orleans.
Going for a ride at Oysterbake.
Having fun at the Fiesta Carnival.
Tourist Peep poses for a picture.
Taking a River Cruise tour of the city.