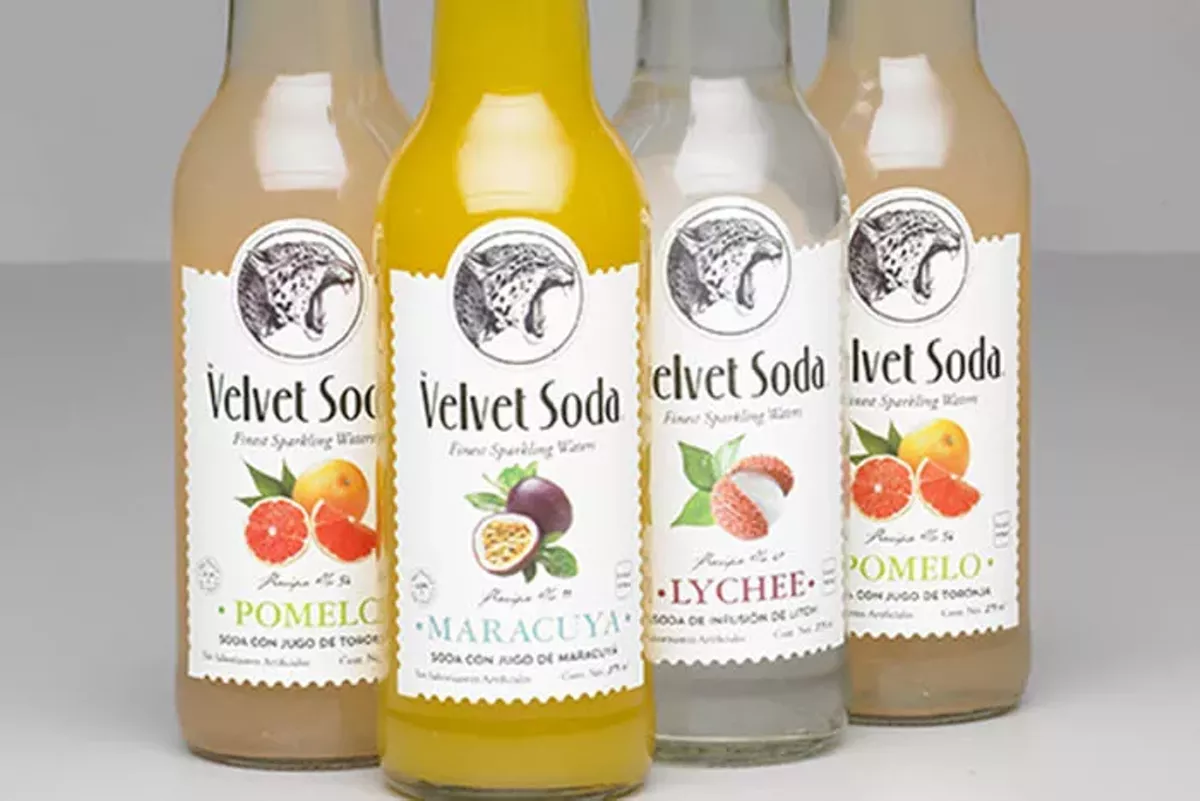 Velvet Soda
Healthy meets fun in these perfectly sweetened, tropical sodas. Free of preservatives and artificial flavors, all you're left with is the pure taste of fruits like lychee, polemo (grapefruit), and maracuya (passion fruit).
Ki Gourmet Finishing Sause
This wide range of finishing sauces has so much potential with flavors of fruit and various peppers to add zest to meats, fish, and even dessert toppings.
Handmade Mexican Housewares
Choose from a variety of artisan, handmade cups, tablewares, and more.
Manhattan Paletas
Just in time for warmer Texas temperatures, these frozen fruit pops are all-natural and made with real fruit. The array of flavors come in classics like Mango, Watermelon, and Pineapple or the exotic like Lychee, Prickly Pear, and Passion Fruit.
Mexico Wines
Baja California, a.k.a. Mexico's wine region, is one of the most intriguing wine regions in the world because few vines are indigenous to Mexico. Instead, most wine varieties came from explorers in the 16th century. The stars of Mexican wine country are the valleys, among them the Valle de Guadalupe, where world-class wineries are producing wines made of international varieties of French, Spanish, and Italian descent.
Ready to Cook Pork Mole
Our tender, flavorful, all-natural pork butt is sauced and ready to braise in your oven. Choose from Pueblan Mole Poblano, Ancho Fruit Mole (Manchamanteles), Oaxacan Red Chile Mole, and Yucatecan Cochinita Pibil in Achiote Sauce.
Mexican Style Meatballs and Picadillo
Made fresh in-store daily. Choose from ready-to-cook, Mexican-style meatballs and picadillos including Albondigas de Jalisco (beef and pork with zuchinni), Albondigas para Sopa (beef, pork, and rice meatballs), Albondigas de Puebla (beef and pork with onion, mint, and cumin), Picadillo Oaxaqueno (sweet spiced pork filling for rellenos, empanadas, or soft tacos), Picadillo Blanco (beef filling for flautas or garnachas), and Picadillo Norteno (beef filling with olives and raisins for stuffing chiles or tacos). Look for recipes in our Market.
Mexican-Style Sausages and Chorizo
Hand-crafted, regional Mexican-style sausages made in-store daily by our sausage meisters with fresh cuts of Natural Pork and Natural Angus Beef. Choose from Tolucan-Style Verde, Toluqueno, Toluqueno con Almendras, Mexicano, Chorizo Mexicano de Res, Chorizo de Huetamo, and Butifarra de Chiapas.
Pan de Yema
These sweet, soft rolls are baked fresh daily with lots of egg yolks for a rich eggy-ness spiced with a hint of anise.
Capirotada
Piloncillo, dark raisins, and Chihuahua cheese are folded into the traditional Mexican bread pudding recipe that dates back to the 1600s.
Pan de Elote
Corn bread as a dessert is just fine with us! Rich, sweet, and buttery, this Mexican homestyle favorite is made with white corn and condensed milk.
Chocoflan
The Mexican favorite gets an upgrade: Ours has rich, creamy flan baked on top of a moist chocolate cake that's covered with lusciously sweet, caramelly cajeta.
Telera
Thin crust on the outside, soft on the inside, baked fresh daily, and the perfect bread for an authentic Torta sandwich.
Polvorones de Canela
Also known as Hojarascas (Mexican wedding cookies) and similar to shortbread, these buttery sweets are made with crushed, toasted pecans, spiced with cinnamon, then rolled in powdered sugar.
Bulk Bar Salsas
There's never been a more perfect time for salsas! And we've got some new ones for you made with ingredients like charred tomatillos, cooked tomatoes, and dried chiles. Choose from Salsa de Aguacate y Tomatillo, Salsa Tomate Roja Cocida, Salsa Habanero, and more.
Mole Amarillo with Mushrooms and Cauliflower
Roasted cauliflower and mixed mushrooms in a yellow mole sauce made with guajillo peppers, charred Roma tomatoes, white onions, and spices, thickened with masa harina (corn flour).
Camamrones en Pipian con Tequila
Plump shrimp simmered in classic tomatillo sauce, then topped with sesame seeds, made all the better by a dash of tequila.
Pozole Verde and Pozole Rojo
These Mexican soups are made with light, summery herbs and vibrant, red or green chiles. Thick and hearty, they're traditionally served after hours-long wedding parties.
Queso Menonita
Menonites settling in the state of Chihuahua centuries ago made this cloth-wrapped cheese that is a glorious melting cheese.
Tamales
The traditional flavors of Mexico come together in our Red Mole Chicken in Banana Leaf tamale. And don't forget your other favorite go-to varieties: Tomatillo; Beef and Pork; Bison and Beef; Kale with Fire-Roasted Tomatoes; and more.