June 26, 2018 Slideshows » News
Protestors Take A Stand Outside of Ted Cruz's San Antonio Office to "Stop the Inhumanity"
SATX Indivisible hosted a rally outside Senator Ted Cruz's San Antonio office Tuesday morning to get the senator to do something more regarding the mass detention of immigrant families. A group of protestors are also heading to Brownsville to deliver hygiene supplies, diapers and clothes to an organization working with the impacted community.

Photos by Camille Sauers and Alisa Pierce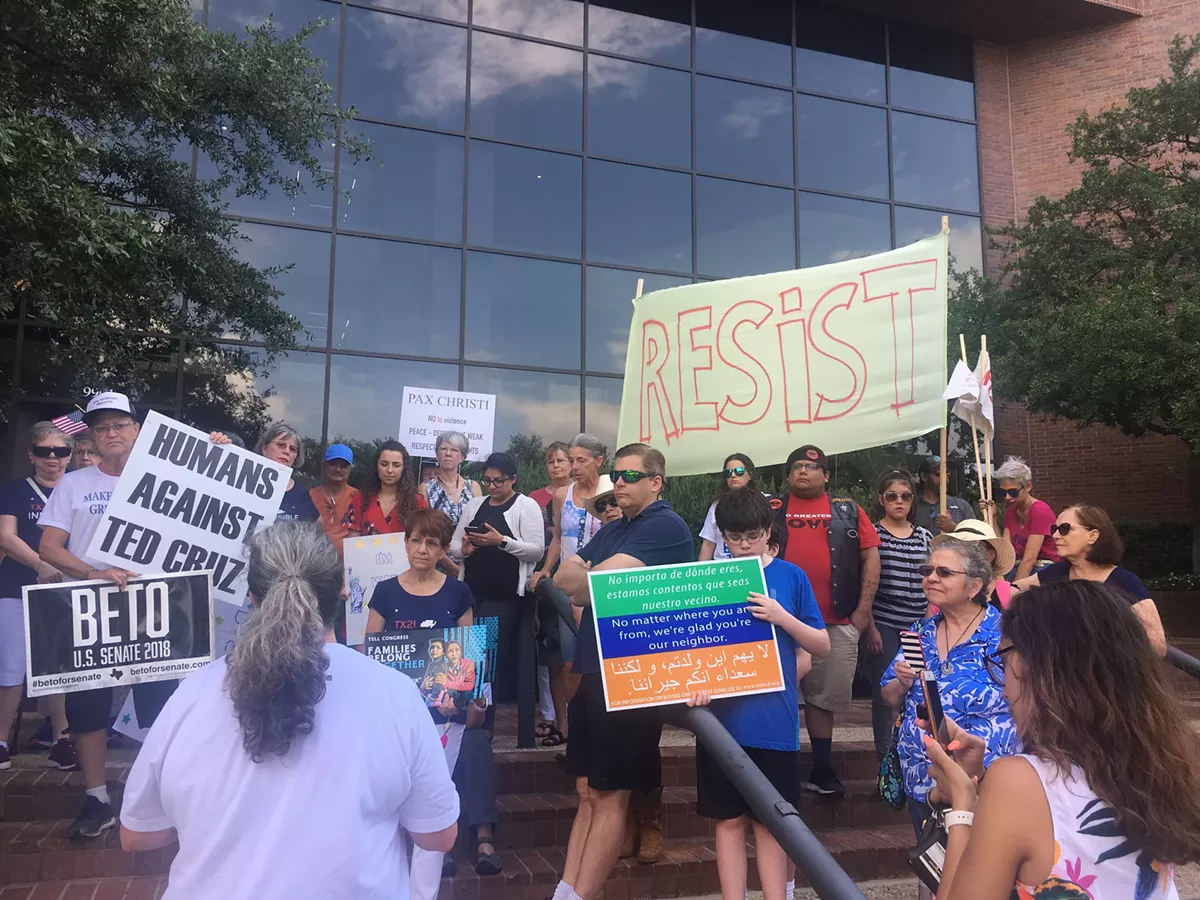 SATX Indivisible organizer Trish Florence (bottom left) leads rally criticizing Senator Ted Cruz for not acting in the best interest of immigrants by calling for more immigration courts and sped up deportation process—making it more difficult for asylum seekers to find legal representation and win their court cases.
A protestor carries a sign nodding to FLOTUS Melania Trump's now infamous jacket plastered with the words "I really don't care, do you?" She wore the jacket as she boarded a plane to investigate detention centers at the border last week.
Protesters including a teacher, an immigration attorney, her baby, and a mental healthcare provider make their way inside Senator Cruz's office to express dissatisfaction with his proposed legislation addressing the 'zero tolerance policy.' The group emphasized the urgency of taking care of children's mental health, upholding the United States status as a nation of immigrants and the problems with family detention and the denial of due process.
Much of the focus was still on the hundreds of children who are still detained and separated from their parents.
Protestors recited chants such as "when immigrants are under attack we stand up and fight back" and "repeal and replace Ted Cruz."
This protester takes a strong fisted stand.