click to enlarge
Rum Punch
By Lisa Sorg

A Texas-Bacardi connection takes a twist
To make a mojito Washington-style, take two ounces of light Bacardi rum, a whole load of political action committee funds, a quarter's worth of campaign finance reports, and several hundred-dollar bills. Squeeze PAC funds into a chilled, 10-ounce Congressional coffer, add the campaign finance reports and the hundred-dollar bills until the paperwork has dissolved.
Fill glass with crushed opposition and pour in the rum. Garnish with more money and serve with straws.
A connection between Bacardi USA and three members of Texas' Congressional delegation has sparked criticism from a watchdog group who alleges undisclosed money, undue influence, and anti-Cuban sentiment are behind a pro-Bacardi bill - not trademark protection.
U.S. Representatives Lamar Smith and Henry Bonilla, both Republicans representing parts of San Antonio, and House Majority Leader Tom DeLay (R-Sugar Land) have their hands in the bill (HB 4225, with its Senate counterpart as SB 2373) either as sponsors, co-sponsors, or as recipients of Bacardi's largesse.
At issue is the international trademark to Havana Club, which was the flagship rum for the Cuban Archeabala family. Jose Archeabala trademarked the name in the U.S. in 1935, but Cuban soldiers seized the company during the 1959 revolution.
The Archeabalas immigrated to Miami, and although their trademark had long been confiscated, in 1973 their Havana Club trademark officially expired in the U.S. A Cuban company, CubaExport, applied for and received the U.S. trademark for Havana Club; in 1993, a French company Pernod Ricard brokered a deal with CubaExport to sell the brand internationally.
click to enlarge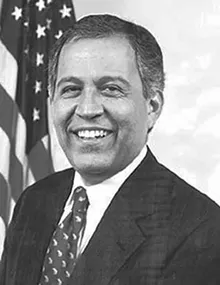 Henry Bonilla


In 1994, Bacardi and the Archeabalas sued and won a series of court cases and appeals by CubaExport to regain the Havana Club trademark. The case went to the Supreme Court, which refused to hear the case, but upheld a lower court's ruling agreeing with Bacardi.

However, the World Trade Organization, which also has jurisdiction in international trade law, complained that the federal court ruled in favor of Bacardi because of a move by Florida Congressman Connie Mack - now a Bacardi lobbyist - who slipped pro-Bacardi trademark language into a spending bill that became law. Other American companies such as General Motors complained as well, fearing the Cuban government would retaliate by revoking their trademarks in that country.

In a blow to Bacardi, the U.S Patent and Trademark Office ruled earlier this year that Bacardi doesn't have the rights to Havana Club. Patricia Neal, head of Bacardi corporate communications, said the company has filed suit, alleging that the PTO didn't take into account prior court rulings nor does it have the authority to deal with copyright ownership, but only related administrative issues.

Here's where Texas comes in: Last year DeLay unsuccessfully tried to add pro-Bacardi legislation to a defense authorization bill that would satisfy the WTO's concerns, but still boost Bacardi's interests in its battle for the Havana Club trademark. In 2002, Bacardi contributed $20,000 to DeLay's Texans for a Republican Majority PAC, now under investigation for allegedly misusing corporate money to elect Texas legislators. The rum company has also given $3,000 to DeLay's legal defense trust.

Melanie Sloan of Citizens for Ethics and Responsibility in Washington charged that a combination of Bacardi contributions and DeLay's coziness with House members is fueling support for the new bill. "It's DeLay's bill even if his name isn't on it," she said.

click to enlarge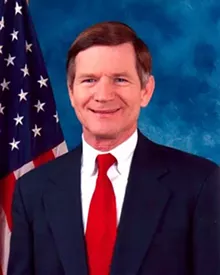 Lamar Smith


DeLay has denied any connection between the contributions and the current or previous pro-Bacardi legislation.

Meanwhile Lamar Smith, who serves on the House Intellectual Property Subcommittee, introduced some tweaked pro-Bacardi legislation last month that would sit better with the World Trade Organization, which determined that Mack's 1999 law violates trade-related aspects of intellectual property rights.

Smith reported no campaign contributions from Bacardi, but is tight with DeLay. Texans for Lamar Smith contributed $5,000 to DeLay's legal defense trust.

Smith didn't return calls from the Current seeking comment, but was quoted in the April 28 edition of The Dallas Morning News as saying, "This legislation builds on a law that prevents the United States from recognizing Fidel Castro's illegal confiscation of intellectual property."

As for Bonilla, a co-sponsor of current pro-Bacardi legislation, in 2002 he received $10,000 from Bacardi for his American Dream PAC. That PAC also contributed $5,000 to DeLay's legal defense trust.

Marc Lubin, senior staff member for Bonilla, said Sloan's comments "weren't worth dignifying with a response," adding, "We're fine defending the Congressman's position. We're glad to support private property rights of American citizens. That's something our country's enshrined on."

Bacardi denies it paid Bonilla and DeLay for political influence related to the current trademark fracas. "That's absolutely ridiculous," said Neal. "We've given to Democrats and Republicans who have backed us on a number of issues."

In another twist, since the legislation controversy started, Bacardi has also come under fire for allegedly failing to report campaign contributions. CREW filed a complaint with the Federal Elections Commission, charging that the Bacardi PAC failed to file a year-end report for 2003 or one for the first quarter of 2004. By comparing Internal Revenue Service and FEC records, CREW determined Bacardi didn't disclose that it had contributed another $2,500 to DeLay's Americans for a Republican Majority, donated liquor and hats to an ARMPAC fund-raiser in Puerto Rico, and made other contributions to Friends of Connie Mack, the campaign committee for the Bacardi lobbyist's son who is running for Congress.

Neal explained that a "computer snafu" delayed the PAC's electronic filing, but that it filed in writing on time. "They have the info," Neal said.

CREW alleges the paper version is incomplete, and fails to indicate recipients of PAC money. "This is going to stick," Sloan said. "It's blatant." •

By Lisa Sorg