Make you wanna go badonkadonkdonk dirty-South crunk
The year 2004 witnessed some fresh faces start their 15 minutes. If any two personalities dominated 2004, it was Usher, a young man with abs you could grate cheese on, and Lil Jon, a man whose beats make you wanna badonkadonkdonk and whose rhymes make you feel like you should bathe. Country proved it could go dirty-South crunk as Big and Rich's "Save a Horse (Ride a Cowboy)" and Gretchen Wilson's "Redneck Woman" got as goodies freak-a-leeking as Ciara and Petey Pablo. Numbing exercises in mediocrity called Hoobastank, Yellowcard, and Maroon5 passed for rock on alt-rock radio. Mid-'90s Pacific Northwest's creepy, melodic noise-rock survivor Modest Mouse cracked into MTV2. And the Scottish fuck-puppies in Franz Ferdinand not only gave fashion-rock some balls but did so by making it cool to go out and then leave with someone else.
Elsewhere, Jay-Z showed that his retirement is more like Cher's final tour. Big Baby Jesus joined little baby Jesus (RIP, ODB). And a young Chicago hip-hopper who donned more J. Crew than Roca-wear released an album that's still as funky-fresh dressed to impress and ready to party now as it was in February.
click to enlarge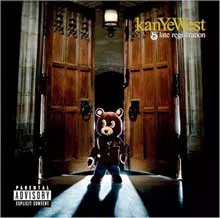 1. Kanye West
College Dropout
(Roc-A-Fella)
When Kanye West spit through a jaw wired shut, it was intriguing. When the Chi-Town stunner masterfully unfurled speedy soul samples for hit singles, it was hypnotizing. When the rapper/producer's thudding Jesus jam evolved into a MTV staple, it was baffling. "I'm gonna change music as we know it," West boasted at a College Park, Maryland gig just after his album's release. His words were egomaniacal then. Now, they're hip-hop gospel. (Craig Smith)





click to enlarge
2. Ghostface
The Pretty Toney Album
(Def Jam)
Ghostface is a vein-popping, sweat-dripping, mic-ripping beast, an MC whose force, intensity and urgency are unparalleled in hip-hop history. He's one of the great ones, and Pretty Toney is his best album. (Tom Breihan)











click to enlarge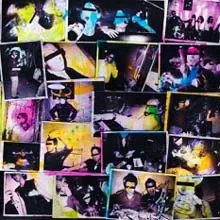 3. The Hold Steady
... Almost Killed Me
(Frenchkiss)
Pills and powders baby, powders and pills. NYC's the Hold Steady's ... Almost Killed Me debut rocks sarcastic skills to pay the bills. It's great to see ex-Lifter Puller guitar/vox Craig Finn back in a bar band, and he twists lyrical balloon animals out of hipster scenes' hot air over twinned-guitar killer parties. Call it Exiled from Midwestern Main Streets - and then reach into the speaker and try to hold on to the quarter notes. (Bret McCabe)







click to enlarge
4. Animal Collective
Sung Tongs
(Fatcat)
Flipping over from last year's murky, full-band Here Comes the Indian, Animal Collective returned to the two-headed monster of Avey Tare and Panda Bear for Sung Tongs, a frantic, sweaty pile of caffeinated acoustic séances that never falters. The spilling, overdriven "Who Could Win a Rabbit?" was one of 2004's best singles, spawning a Cremaster-tinted blood 'n' fur video that's the weirdest thing ever to soil MTV2. (Marc Masters)





click to enlarge
5. Sonic Youth
Sonic Nurse
(Geffen)
Rather than a phoned-in regurgitation of old ideas, Sonic Nurse is as much a continuation of Murray Street's growing momentum as it is an exercise in self-restraint. Kim Gordon actually emotes rather than screams, and reigning in the group's sonic assault focuses our attention on every note, underscoring that even on its 19th album, Sonic Youth can still find something new to say. (Catherine Lewis)






click to enlarge
6. DJ Danger Mouse
The Grey Album
(White Label)
Described as hip-hop's Woody Allen and Andy Kaufman following his melodic, swaggering 2003 debut Ghetto Pop Life, producer Danger Mouse showed he was irreverent but no joke with 2004's The Grey Album. Splicing together basement beats from the Beatles' White Album with verses from Jay-Z's The Black Album, DM cobbled together psychedelic rock pastiche with grimy Pete Rock-meets-Primo panache, bridging outer mental space with the inner city. (Tony Ware)






click to enlarge
7. Madvillain
Madvillainy
(Stones Throw)
For many lovers of a particular subset of hip-hop - cerebral yet soulful, enigmatic yet playful - the last few years have belonged to Madlib and MF DOOM. Their first full-length collaboration easily represents Madlib's finest collection of beats since Quasimoto's 2000 The Unseen, while DOOM's astonishing verses on songs such as "Fancy Clown," "Strange Ways," and "Rhinestone Cowboy" continue making the case for him as a master rhymer. (Eric Allen Hatch)







click to enlarge
8. The Streets
A Grand Don't Come for Free
(Vice/Atlantic)
For the follow-up to his rapturously received debut as the Streets, endearingly twerpy Englishman Mike Skinner simply condensed Original Pirate Material's charms into a tighter, sadder, funnier day in the life of the geezer his beginner's bling has ensured he isn't quite anymore. If that means the material's less original, it certainly doesn't mellow its popwise tang: Who else makes losing a cell signal sound this poignant? (Mikael Wood)







click to enlarge
9. Thalia Zedek
Trust Not Those In Whom Without Some Touch of Madness
(Thrill Jockey)
The only reason you can't knight Thalia Zedek's second solo outing a career peak is that hers is a 20-plus-year stretch with few rough spots. Trust Not is a so-late-night-it's-early Loaded-era Velvet Underground crawl through emotional black holes that singes nerve-endings and cauterizes the wounds. Zedek's indelible voice and arresting arrangements - Trust Not's haunting mood is stitched almost entirely by strings and percussion - paint melancholic tinged song pictures, yet Zedek's blue mood is not myopic self-pity, but the fleshy heartbreak of a mind and muscle still excitedly beating. (Bret McCabe)



click to enlarge
10. Graham Smith
Final Battle
(March/What Are)
Graham Smith must've lived through the circumstances chronicled here a few too many times. Bedding a pal's girlfriend, venomous lovers' quarrels, ensuing breakups, post-split conciliatory chit-chat, whatever - even when Smith's screaming about this stuff, he's just playin' on, playa, peekin' his own script. But it's a killer script - forthright, piercing, zinger-packed, affecting despite itself - and Smith bundles it with such effortlessly exuberant college-rock guitar heroics, both acoustic and electric, that the drama's just gravy. (Raymond Cummings) •