January 17, 2018 Slideshows » Arts, Music
Fun Things To Do in San Antonio This Week (1/17/18-1/23/18)
When we say there's plenty going on in San Antonio, we're not kidding. This week features an especially eclectic mix, too. From concerts, including the legendary Moody Blues and the iconic Marilyn Manson, to shows from Bill Maher to the beloved Monster Jam, here's where you should be this week.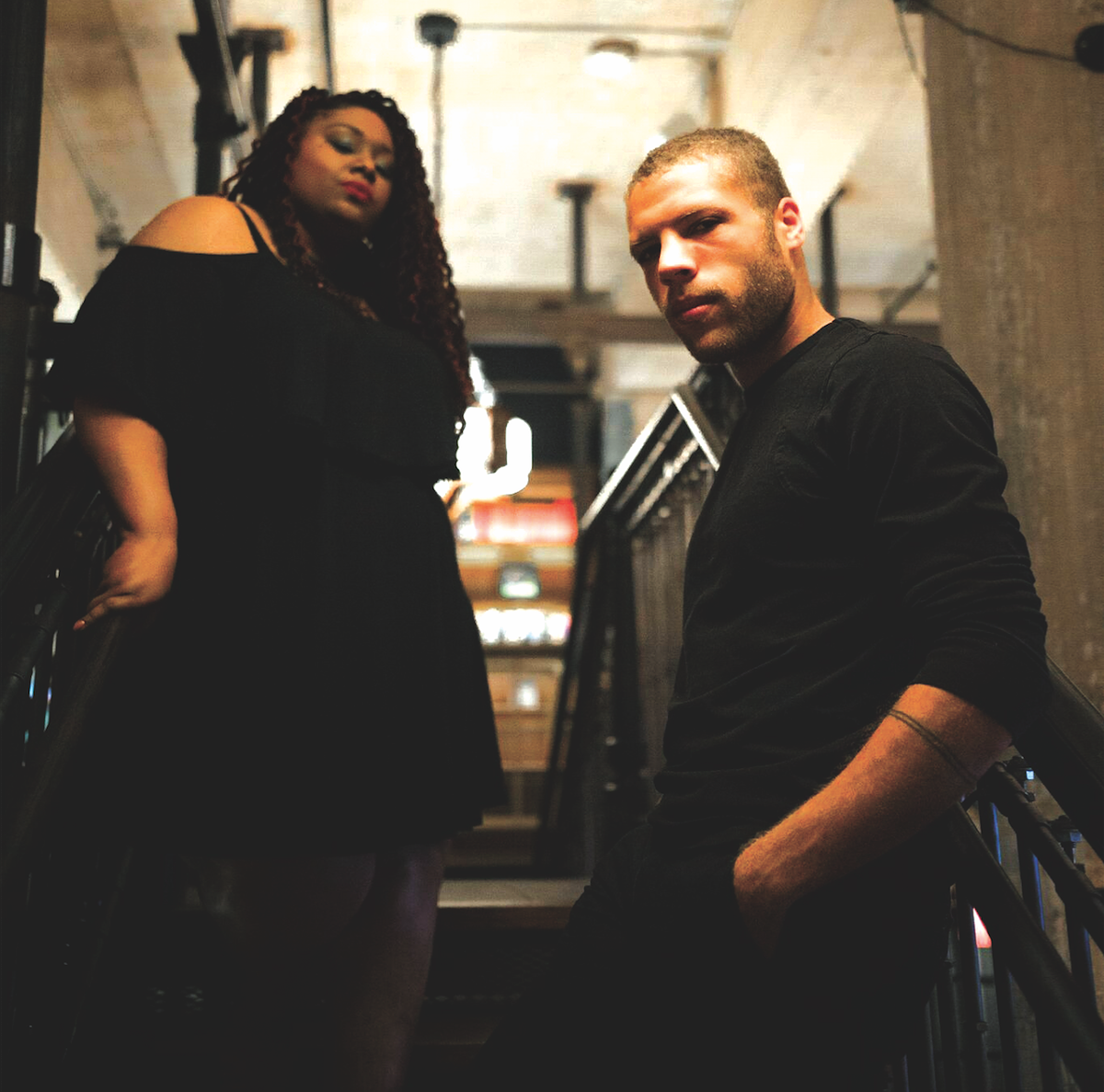 Thu 1/18
A Formula for the Future & The Foreign Arm
In a unique pairing of spoken word, discussion and music, poet/activist/singer Andrea "Vocab" Sanderson (The Foreign Arm) will co-host a DreamWeek event that acts as a musical and discursive thrust toward hope. Part narrative, part concert, and part open dialogue, it promises to be a particularly uplifting, boundary-eschewing option.
$10, 8-10:30pm, Carmens de la Calle, 320 N. Flores St., (210) 281-4349, dreamweek.org.
— James Courtney
Thu 1/18
Criss Angel: The Mindfreak Unplugged
Las Vegas-based magician Criss Angel brings his TV series Mindfreak to life on stage with a blend of "mind-blowing illusions," state-of-the-art animated LED projections, pyrotechnic landscapes and original music.
$49.50-$99.50, 8pm, The Majestic Theatre, 224 E. Houston St., (210) 226-3333, majesticempire.com.
Thu 1/18
The Texas Woman: Her Heritage in Song
Texas history buffs and music lovers alike should find themselves delighted by this offering from soprano Flicka Rahn and pianist/lecturer Ruth Friedberg. Presented, like so many quality offerings already this year, as a part of the celebration of San Antonio's 300th birthday, the evening of song and story will look at the role of women (of all backgrounds) in our city's development and culture. A diverse journey, as it must be to achieve what it sets out to, the program will begin with a Native American love song before exploring music with Spanish, German and French roots. From classical compositions to spirituals and cowboy ballads of the Southwest, from corridos to European folk music and everything in between, this program promises a rich look at our unique cultural heritage.
$10, 7:30-9pm, University of the Incarnate Word, 4301 Broadway, (210) 920-0730, artsongduo.com.
— JC
Fri 1/19
Moody Blues
Fans of the OG, British art/prog-rock crew Moody Blues have a special treat in store for them this weekend. For the first time ever, the group (a 2018 Rock and Roll Hall of Fame inductee) is touring its classic, dare I say groundbreaking 1967 album Days of Future Passed, a gem from beginning to end that features the hits "Nights in White Satin" and "Tuesday Afternoon." With its groundbreaking melding of classical, pop, and rock styles, this album is not only the quintessential Moody Blues effort, its deserving of mention alongside other great 1960s albums that pushed the boundaries of what rock/pop music could be. Aside from playing all of Future Passed, the band will also offer up a set of choice cuts from throughout its five decade-plus odyssey.
$56-$151, 8pm, The Majestic, 224 E. Houston St. (210) 226-3333, majesticempire.com.
– JC
Fri 1/19
Matthew Logan Vasquez of Delta Spirit
Probably best known as the frontman for the indie group Delta Spirit, Austinite Matthew Logan Vasquez's solo work has a vintage pop meets rustic rock vibe that was surprisingly endearing since half the new shit we hear from the indie rock world lately sounds like a direct rip off of some other band. At times some songs sound a bit Ryan Adams-y then on tracks like "Old Ways," Vasquez' vocal melody is reminiscent of The Beatles but if you dig just well written rock 'n' roll, this Texas boy's music is for you.
Free with RSVP, 9:30pm, The Rustic, 17619 La Cantera Pkwy Suite 204, (210) 245-7500, therustic.com.
– Chris Conde
Fri 1/19
Boots, Boogie, and Honky-Tonk with Dale Watson and DT Buffkin
Here's the lowdown on the beer-drinkin-est, shit-kickin-est, boot-scootin-est, rowdy good time you're likely to scare up anywhere in town this Friday. The show is called Boots, Boogie, and Honky-Tonk for a reason. There ain't hardly another man in Texas who's as honky-tonk as headliner Dale Watson. The Austin-based outsider-country stalwart won't play you no damn pop country and he won't ever make you ask about whether or not ol' Hank done it this way. Meanwhile, the show will also feature performances from locals The Three Timers and DT Buffkin, both of which bring some serious honky-tonk themselves. If that sounds like so much fun it ought to be illegal—don't worry, it's for a good cause. All proceeds will benefit young people living in San Antonio Housing Authority's Public Housing and Section 8 programs.
$20-$25, 8pm, Paper Tiger, 2410 N. St. Mary's St., papertigersatx.com.
– JC
Fri 1/19
Digital Inclusion
This DreamWeek panel brimming with local leaders, internet service providers and organizations will go over the importance of internet access in San Antonio, and what it means to be a "digitally inclusive community." Hosted by the brand-new Upgrade SA, an organization started in 2017 to help working adults return to school or finish their degrees, the panel will discuss achieving citywide digital inclusion for all residents, and why universal internet connectivity is an important resource to improve education and provide more career opportunities for all.
Free, 4-6pm, Las Palmas Library, 515 Castroville Road, (210) 207-9200, dreamweek.org.
— Lyanne A. Guarecuco
Sat 1/20
Bill Maher
From Kathy Griffin's cringeworthy photo-op depicting the fake severed head of President Trump, to Stephen Colbert referring to the President as "Putin's cock holster," 2017 saw no shortage of comedians willing to cross the line of decency, nearly derailing their careers in the process. Enter Bill Maher. In June, the comedian and political commentator shockingly referred to himself as a "house nigger" during an interview with Senator Ben Sasse on his late-night HBO talk show Real Time with Bill Maher. Drawing scorn from millions of viewers (some of whom called for his cancellation), both Maher and HBO issued an apology for the unfortunate gaffe. It was a rare moment of humility, considering the comedian has rarely apologized in a decades-long career mired in controversy. Drawing ire from conservatives and progressives alike, Maher continues at the helm of his long-running talk show and brings his stand-up routine, An Evening with Bill Maher, to The Majestic on Saturday.
$35-$95, 8pm, The Majestic Theatre, 224 E. Houston St., (210) 226-3333, majesticempire.com.
— Marco Aquino
Sat 1/20
Buttercup
When Buttercup has a show anywhere, let alone at the impeccable Carlos Alvarez Studio Theater, you're on permanent notice to get your ass there. The veteran SA art-rock crew, a terrific trio comprised of Erik Sanden, Joe Reyes, and Odie, has crafted its very identity over the last 15 years though its irreverent, theatrical, warm, and deeply engaging live shows. In fact, at this special show, Buttercup will debut a music video for "Acting Through Music," a song of the group's most recent album that addresses the band's use of music and stagecraft as therapy, as art, and as communication. Like all Buttercup shows, loose and casual in the most disarming and inviting ways, attendees are in for something unique and inspiring – and probably a wacky surprise or two. The uninitiated can dig Buttercup's catalog over at buttercult.bandcamp.com, but you've got to get the live experience to truly appreciate the warm humor and unadulterated joy of this local treasure.
$20, 8pm, Carlos Alvarez Studio Theater at Tobin Center for the Performing Arts, 100 Auditorium Circle, tobincenter.org.
– JC
Sat 1/20
Annabelle Chairlegs, The Dull Drums, Mockingbird Express
If I had a dollar for everytime I checked out a band coming to San Antonio that turned out to be some basic ass psych rock from LA or Austin or Brooklyn, I could buy groceries for a month. The thing is, there's absolutely nothing wrong with the general umbrella of psychedelic music. It's amazing stuff, and if I told you I didn't trip on mushrooms while listening to psych rock, I'd be lying 'cause we've all been curious to see what's on the darkside of the moon. While you could most definitely find an Annabelle Chairlegs record underneath "psychedelic rock" in any record store, there's an honesty about their sound that makes me believe they're not in it because psyche rock is cool (it's actually less en vogue now), but what I hear when I hear this band is a genuine sound, and it's radical.
$7, 9pm, Paper Tiger, 2410 N. St. Mary's St., papertigersatx.com.
– CC
Sat 1/20-Sun 1/21
Monster Jam
Monster Jam Sunday! Sunday! Sunday! (Or, sure, Saturday also, but how often do you get to do the monster-truck-guy voice about an actual monster truck show happening on a "Sunday! Sunday! Sunday!"?) Witness some of the biggest damn trucks you ever saw in your life aggressively fighting for dominance like skunk apes in heat. Then after you've found a spot in the parking lot, head inside the Alamodome and watch 10,000 pound leviathans with names like El Toro Loco, War Wizard, and freaking Grave Digger give the owners of the jacked-up crew cabs outside brand new inferiority complexes, wreaking methanol-fueled havoc in races and audience-judged stunt competitions that are sure to produce veritable buttloads of both sound and fury. Might as well name one of those trucks "Little Pink Houses" because, as John Cougar Mellencamp sings, "ain't that America?" $15-$169, 7pm Saturday, 3pm Sunday; Alamodome, 100 Montana St., (210) 207-3663.
Sun 1/21
When Freddie Met Frankie
The Austin Baroque Orchestra takes on the story of famous frenemies Frederick the Great and François-Marie Arouet (better known by his nom de plume, Voltaire). Known as a man of military might, Frederick also famously patronized the arts and was himself an accomplished flautist. His love of poetry and philosophy first drew him to Voltaire, and soon sparked a decades-long relationship between the two men. When Freddie Met Frankie tracks their trajectory from budding bromance to rancorous breakup and ultimate reconciliation, featuring music by composers whom Frederick employed or admired, including J.S. and C.P.E. Bach, Johann Adolf Hasse, and Jirí Antonín Benda, interspersed with readings from correspondence between the two men.
$10-$30, 4pm, Mission Concepción, 807 Mission Road, (210) 932-1001, austinbaroqueorchestra.org.
— Kelly Merka Nelson
Sun 1/21
Spurs vs. Cavaliers
LeBron James renews his one-man rivalry with the Spurs this week, flanked by some familiar faces that have relocated to Cleveland. The Cavaliers rocked the NBA landscape this summer, trading All-Star Kyrie Irving to the Boston Celtics for sparkplug Isaiah Thomas and swingman Jae Crowder. Cleveland then signed former league MVP Derrick Rose, who took a 90 percent pay cut to join the Cavs, and followed that move by acquiring LeBron's running mate in Miami, Dwyane Wade, a former NBA Finals MVP. Despite an abundance of veteran talent, it's been a bumpy season for Cleveland, who trails Boston in the standings by a handful of games. The Cavs recently welcomed Thomas back from an extended layoff due to injury, and are seeking continuity of their own. San Antonio is no stranger to the injury bug, with Kawhi Leonard, Tony Parker and Rudy Gay struggling through assorted maladies of their own. With the Spurs at less than full strength, expect James and Wade to excel in a revenge game.
$63-$2,632.00, 7pm, AT&T Center, One AT&T Center Pkwy., (210) 444-5000, attcenter.com.
— M. Solis
Tue 1/23
Marilyn Manson
Marilyn Manson doesn't really need any introduction. Since the early '90s, the rock 'n' roller has been shocking America with his flagrant stage antics and catalog of music that has spanned a variety of genres including spooky circus-sounding rock (Portrait of an American Family), industrial (Antichrist Superstar), glam-rock (Mechanical Animals), bluesy-roots rock (Pale Emperor), and sometimes a combination of it all. Next week the "Dope Show" singer will return to San Antonio in support of his latest album Heaven Upside Down, which, in contrast to 2015's The Pale Emperor, leans a little more towards electronic drum sounds and production. Arguably one of the most controversial artists of all time, Manson's modus operandi has always been to reflect the dark underbelly of America, and with the state of our nation, it's safe to say that the Antichrist Superstar's work is far from over.
$59-$175, 8pm, Aztec Theatre, 104 N. St. Mary's St, (210) 812-4355, theaztectheatre.com.
– CC