May 27, 2016 Slideshows » Arts
15 Kayaking Spots Every San Antonian Should Experience
During the summer in Texas, there is no better place to be than on the water. But if you're the kind of person who thinks tubing down the river is too lazy or sitting on the beach shore doesn't offer enough excitement, then you've come to the right place. Here are 16 places to kayak within driving distance from home that every adventure seeking San Antonian should visit at least once.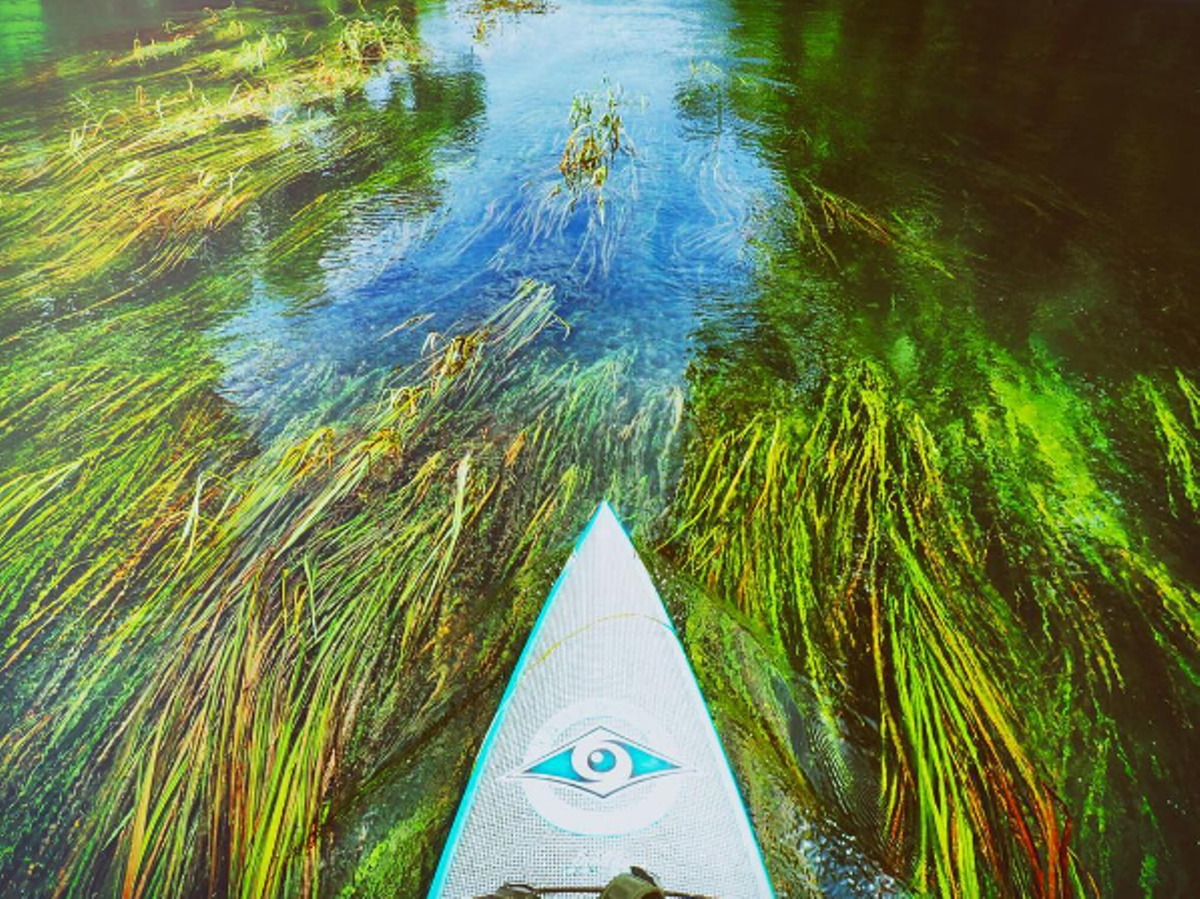 San Marcos River
Only half an hour away, the San Marcos River is a great place to for any San Antonian looking to get out the city and get into the water. Don't have your own kayak? No problem. There are several places near the river that offer rentals by the day or hour.
Photo via Instagram (ae_cohen)
Mustang Island
This area of the Texas gulf offers paddling trails, consisting of the North Trail (8.5 miles), the Shamrock Loop Trail (5.24 miles) and the Ashum Trail (6.8 miles), lending themselves as great kayaking routes.
Photo via Instagram (alpine.sunrae)
Medina River
Chill and close to home, the Medina River offers a great kayaking route for anyone looking to take it easy and avoid the crowds.
Photo via Instaram (badmoon72)
Brazos River
This kayaking trip might take a bit of planning because there is so much area to cover. Kayak down the Brazos River Below Lake Granbury Trail for a scenic flow, the Brazos River Below Possum Kingdom Dam for a 20-mile stretch or down the Brazos Bridges/Bosque Bluffs for a 4 mile trip.
Photo via Instagram (brookie_cookie_96)
Blanco River
If you're looking for a day trip, head to Wimberley and kayak the Blanco River. The difficulty level is moderate, and with 9.5 miles of river, the trip should take between 3-5 hours.
Photo via Instagram (bryanhayden93)
Guadalupe River
Stretching along 230 miles, you have options when it comes to kayaking in the Guadalupe River. We recommend checking out the Nichol's Landing Paddling Trail in Comal County for a 10 mile route.
Photo via Instagram (chelsea_miller_)
Colorado River
Head an hour and a half north to Austin and kayak around the Colorado River. If you want to be more intense about it, you can plan a trip to kayak the 18th largest river in the country, or you can chill out and hang in one of the city's best spots.
Photo via Instagram (chinaira)
Frio River
Make the trip an hour and half away to Concan and stop by
Josh's Frio River Outfitter
if you don't already own a kayak. You can spend the day on the water and be back home by night, or camp out and make a trip of it while you head down the 200-mile river.
Photo via Instagram (cristiarnuiz)
Rio Grande River
Take a Big Bend river tour down the Rio Grande and plan for a long trip when kayaking here — you'll need a few hours alone just to get to your starting point. We recommend checking in with the
National Park Service
before heading out to paddle.
Photo via Instagram (duanelewis)
Nueces River
Stretching over 300 miles long, the Nueces rises northwest of San Antonio and flows through the Hill Country, ending at the Corpus Christi Bay. It's a great spot for a weekend trip on the water or you can make a trip to Uvalde for a quick escape.
Photo via Instagram (imperfect_athlete)
Pecos River
Considered to be a moderately difficult river for paddling, set aside some time to visit the Pecos River when you have a few days. The drive is a little on the far side, but totally worth the extra planning.
Photo via Instagram (jlemieux28)
Neches River
Beginning in Van Zandt County, the Neches River flows southeast for approximately 416 miles and empties into the Gulf of Mexico. Though the river is within driving distance of home, prepare for a weekend trip away from San Antonio.
Photo via Instagarm (laurenlandry1)
Devil's River State Natural Area
Devil's River brings paddlers from all over the state to adventure through the 47 miles. The River is highly strenuous and is recommended only for experienced paddlers. Access to the river in Del Norte is accessable only through hiking or biking, so be sure to check with
Texas Parks & Wildlife before making the trip.
Photo via Instagram (patrickwatricw)
Canyon Lake
Only an hour away, make a day trip to Canyon Lake for some good times on the water and easy kayaking.
Photo Instagram (skyler2891)