May 07, 2021 Slideshows » Arts
20 things in San Antonio that are gone but we'd really like back
San Antonio's recent growth has brought along some great things, but it's also changed the character of our city. We've lost local landmarks, favorite dining spots and cultural institutions. And as time continues its tireless march, we've also lost some of the people that make this a unique and vibrant city. Here are 20 things San Antonio has lost over recent years that we sure wish it still had around.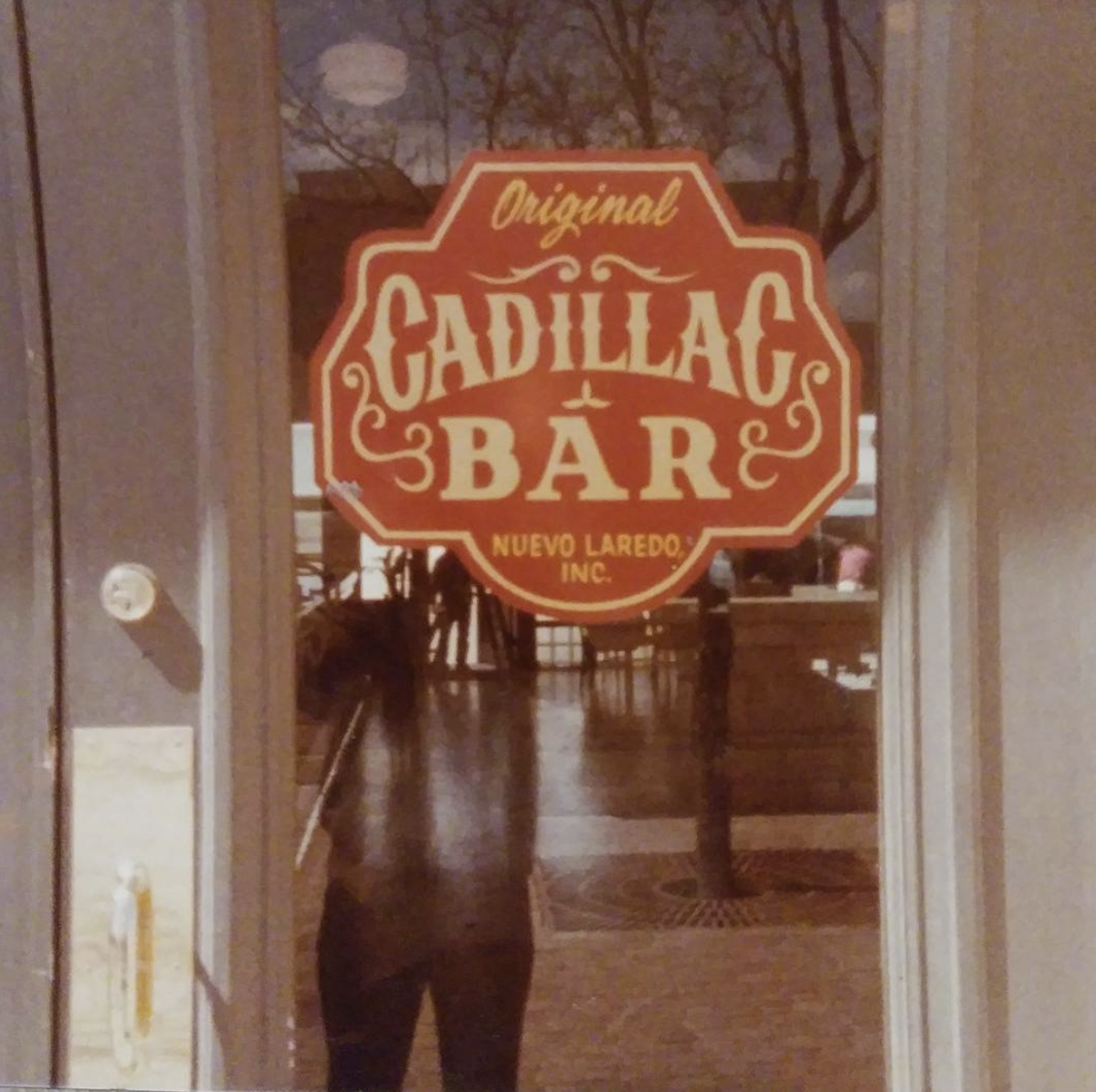 Cadillac Bar
This iconic downtown watering hole was a casualty of the pandemic, closing its doors after decades serving the courthouse-area community ice cold brews and post-proceedings shots. Reportedly, the building was constructed in the 1870s and features what are said to be the first electric streetlights in Texas.
Photo via Instagram /
texas.is.the.reason
Courtesy Photo / Erik Sanden
Taco Land
When it comes to underground rock clubs, they didn't come more underground than Taco Land. The rough-edged neighborhood bar and its profane proprietor Ram Ayala had a way of scaring off squares. All the while, it played host to a litany of amazing touring and local acts, some of whom were so impressed they even commemorated the place in song. The slaying of Ayala and doorman Doug "Gypsy Doug" Morgan during a 2005 robbery permanently closed the spot, although the Velvet Taco restaurant now on the site includes tributes to both men and the one-of-a-kind venue that once stood there.
Courtesy Photo / Erik Sanden
La Semana Alegre
This long-running Fiesta event hosted by the San Antonio Jaycees on the Freeman Coliseum grounds was an annual pilgrimage for music fans. For 26 years, the outdoor concert series stacked up deep bills that included music legends ranging from Steve Ray Vaughn to Motörhead. Of course, there were perennial fixtures like Legs Diamond, and plentiful surprises. Remember Spinal Tap performing in front of a crowd where at least a quarter of the attendees didn't quite get that they were a parody band? Or how about the time Welsh proto-metal trailblazers Budgie reformed specifically to play La Semana?
Photo via Instagram /
justincpress
Spurs Championships
No matter how many times TV news trots out those "Race for seis" graphics as the Spurs head into the playoff season, it seems unlikely our NBA team will be able to go all the way until we land another draft pick of Tim Duncan's caliber.
Photo by Josh Huskin
The ability to get anywhere in San Antonio in under a half hour
Believe it or not, that used to be the case. However, as San Antonio keeps growing and as ever more folks seek shelter in the suburbs, it can now take commuters 30 minutes just to get out of the Medical Center or pass through a traffic snarl at Loop 1604 and U.S. Highway 281.
Photo via Instagram /
mrgarycooper
"Spot" Barnett
When Vernon "Spot" Barnett died in 2019, San Antonio lost a bonafide music legend. The saxophonist was a key figure in the city's blues and jazz scenes and even helped pioneer its homegrown Westside Sound. The beloved horn man's resume also included stints with artists including Bobby "Blue" Bland and Ike and Tina Turner.
Courtesy Photo / Josh Huskin
The Sky Ride at Brackenridge Park
For 35 years, the Sky Ride offered San Antonians and tourists amazing views of the city skyline and a magical view of Brackenridge Park below. However, over time, the colorful four-foot wide gondolas deteriorated, and in 1999, city council opted not to spend the millions of dollars required on upgrades. For those old enough to remember, a visit to Brackenridge or the nearby San Antonio Zoo was never quite the same after the ride's closure.
Photo via
UTSA Libraries Digital Collections
Greta Garrett
The Brooklynite
The Brooklynite ushered in a new wave of cocktail appreciation in the Alamo City, offering premium spirits and top-notch service in a decidedly swanky environment. The space itself may have been small, but its impact on SA's cocktail community was immense.
Photo by Greta Garrett
Saluté International Bar
Under the watchful eye of owner Azeneth Domínguez, tiny Saluté enjoyed a 25-year run, outlasting nearly every other live music venue on the St. Mary's Strip. Fans could flock the colorful corner bar to hear conjunto giants including Flaco Jiménez and Esteban Jordan one night and have their fillings rattled loose by touring underground acts like Jucifer and the Flying Luttenbachers the next. The vibes were unforgettable — and puro San Antonio.
Photo by Steven Gilmore
Chuck Ramirez
More than a decade after his death from a cycling accident, Chuck Ramirez casts a larger-than-life shadow over the San Antonio arts community. Known for his photographs of mundane objects against stark white backgrounds, Ramirez appeared to be on the verge of breaking out internationally at the time of his death. Although his influence lives on in Casa Chuck, a residency program established in the artist's former home, there's no doubt Tía Chuck left us too soon.
Courtesy Photo / Ruiz-Healy Art

Steve Browne
Even though longtime KSAT 12 meteorologist Steve Browne retired in 2018, he's still a top vote-getter in the
Current
's annual Best Of issue for Best Weatherman. After 30 years entertaining and enlightening San Antonio viewers, it's understandable that plenty of folks would love to still see him around. Even so, we also get that the guy would want to kick back, retire and enjoy the good life.
Photo via YouTube /
KSAT 12
The old Liberty Bar building
While we've got nothing against the Liberty Bar's current digs in Southtown, there was no denying the funky charm of its original location in a leaning two-story house. Restoration work is ongoing on the original location, but it's been years since the place has seen use as a restaurant.
Courtesy Photo / Liberty Bar
San Antonio Silver Stars
Remember when San Antonio actually had two pro basketball franchises? For 15 seasons, hoops fans were able to enjoy both the NBA's Spurs and the WNBA's Silver Stars — later just the Stars. That is, until Spurs Sports & Entertainment, the Stars' parent company, sold the team in 2019 to MGM Resorts, which relocated it to Las Vegas. If there's any consolation, it's that Stars player Becky Hammon ended up joining the Spurs' coaching staff, becoming the first female full-time assistant coach in NBA history.
Photo via Wikimedia Commons /
Danny Karwoski
The Monterey
Lovingly dubbed "The Monty" by its regulars, The Monterey was a haven for folks with discerning palates and a penchant for wine and sherry. This Southtown gem paved the way for many now-iconic esoteric eateries before its closure in 2015. Five years was way too short a run.
Photo by Bryan Rindfuss

Stone City Attractions
Concert promoter Jack Orbin's Stone City Attractions brought a litany of bands to San Antonio from the '70s on, helping turn some like Judas Priest and Rush into stars here before they'd gotten a foothold in virtually any other U.S. metro. He also recognized the city's working class makeup and deliberately kept ticket prices low to pack more fans into the seats. Orbin has largely retired from the concert biz but still promotes the annual visits by Trans-Siberian Orchestra.
Courtesy Photo / Jack Orbing and Stone City Attractions
Doyle Beneby
Remember when there was someone at the helm of CPS Energy who had an eye on the future and made bold moves to invest in renewables while creating jobs? That was Doyle Beneby, who led the city-owned utility from 2010-2015. It's hard to know whether Beneby would have have shut down the Spruce coal plant by now or how well he'd have handled February's winter storm, but his innovative spirit and forward thinking are sorely missed.
Courtesy Photo / CPS Energy
Katie Pell
Katie Pell's profile as a visual artist kicked into high gear with the 2006 opening of her Artpace residency exhibition "Bitchen," which used tricked-out appliances such as a pink, fire-breathing stove to fuse feminism and lowrider culture. Beyond her bold visual sense, the local arts community valued her as an educator and magnetic personality. She died in 2019 at the age of 54.
Photo by Kimberly Aubuchon
El Mirador
This storied Southtown fixture closed permanently in 2018 after more than 50 years serving a blend of Tex-Mex staples and upscale takes on Mexican cuisine. Blue Star artists, city hall politicians and longtime regulars made up its diverse and loyal clientele. The restaurant's closure certainly seemed to mark the end of an era for its south-of-downtown neighborhood.
Photo by Kody Melton
Le Reve
Chef Andrew Weissman burst into San Antonio's food scene in a big way with the opening of Le Reve, an upscale French restaurant where he touched every plate that went out of the kitchen. The intimate spot drew rave reviews from the New York Times and Gourmet, earning accolades not just for being one of the best restaurants in Texas but one of the best in the U.S. It closed in 2009 so Weissman could focus on larger and more lucrative restaurant properties. For many San Antonio foodies, his original venture was hard to top.
Photo by Lea Thompson
Pioneering artist-run spaces at Blue Star
While Blue Star Arts Complex remains a significant cultural destination, we miss its early artist-run galleries. Cactus Bra Space, operated by Leigh Anne Lester and Jayne Lawrence, and Three Walls Gallery, overseen by Michelle Monseau, were both among the first artist-run spaces in the city and set a high bar for those that followed.
Instagram /
bluestarartscomplex