August 09, 2018 Slideshows » News
A Look at the Most Expensive Homes for Sale in San Antonio
Let's be real – most people love looking at real estate, especially extra AF homes that we'll never be able to afford in a lifetime. So what? We rounded up a few of San Antonio's most expensive homes for sale for your house porn pleasure.
Listing information and photos courtesy of
realtor.com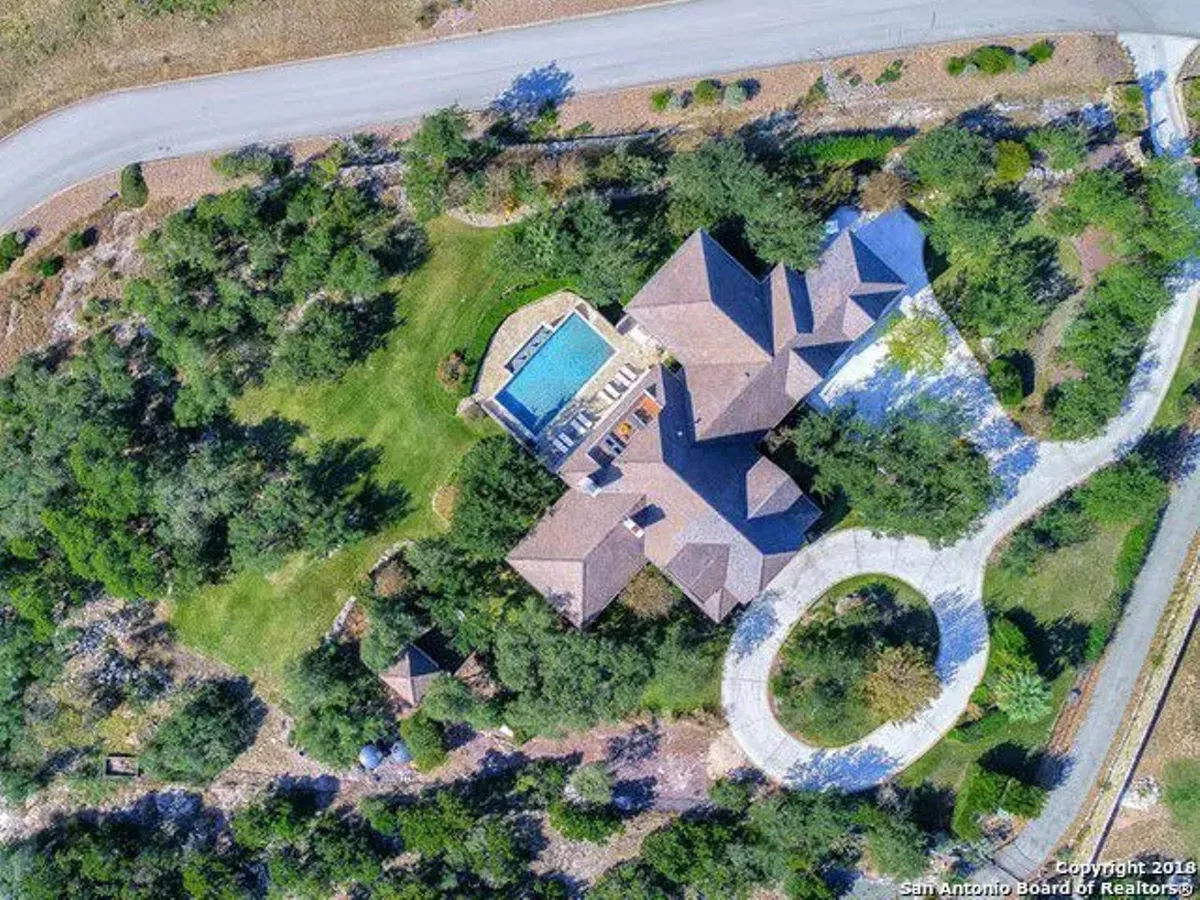 21218 Fortaleza
San Antonio, 78255
You'll have to go all the way out to practically Leon Springs to find this gorgeous home.
The modern aesthetic suits it well, if we do say so ourselves.
Seven is the number to note here...
This dream home is made up of 7,007 square feet....
...and has 7 bedrooms and 7 full bathrooms.
It's not quite $7 million though.
The current price tag is $2,795,000.
This home has spent nearly a year on the market according to realtor.com
We don't know who would want to pass up this intrinsic shower.
Imagine waking up to this view every morning.
There's space for everyone in the family – even your suegra.
The view alone is worth the hefty price tag.
The infinity edge pool is the perfect summer activity.
You can keep in the shade if you wish.
These recliners will be perfect for sunbathing.
Brb, we're checking out bank account now.
No surprise here – this unbelievable home is out in Stone Oak.
We're barely steps into this home and already in love.
This sitting area is tasteful AF.
The sleek kitchen is just the beginning of the home's beauty.
This kitchen island has got us HOOKED.
The home makes us 8,539 square feet.
There's plenty of space to chill here.
The entire property makes up 1.16 acres.
Here you'll find six bedrooms.
Plus, there 6 dreamy bathrooms like this (and two half baths!).
This modern post was built in 2015.
Whether eating or relaxing, the patio has all the seating options you need.
This outdoor grill is better than our entire kitchen.
Also on the property is a full guest apartment with its own kitchen.
The hot tub is extra fancy.
You'll think you're at a resort while swimming in this pool.
This home can be found in Hill Country Village.
It is listed at $3.75 million.
The home measures up at 5,445 square feet.
The home and all of its amenities are sprawled out over 4.9 acres.
It's been listed on realtor.com for more than a year.
This home has 4 bedrooms.
The home is also equipped in a 1,000 square foot art studio.
There is also a home office.
The home is located in North East ISD, and feeds into Churchill High School.
The home has 3 full baths and 2 half baths.
This closet is what dreams are made of.
The home is complete with an exercise room, sauna and even toe heaters.
A 1,000 square foot guest house is also on the grounds.
The patio is perfect for lazy evenings when you just want to relax.
The fireplace on the patio is plenty cozy.
The garden here is exquisite.
The house reaches its true beauty at night.
Anybody would be lucky to call this place home.
Pass through the front gates to discover this $3,995,000 home.
This listing has been on realtor.com for just two weeks (at the time of publication).
This Mediterranean-style home was built in 2006.
There's plenty of communal space here.
This home takes up 6,758 square feet.
You'll find a total of 4 fireplaces throughout the house.
Yes, this bathroom is seriously inside a home!
This looks like something you'd expect at one of the historic hotels downtown.
Pinch us, we're dreaming.
Naturally, the home has its own exercise studio.
The property may just take up 0.64 acres, but it packs in plenty of details any homeowner would appreciate.
Oh! Spotted another fireplace!
You'll have your choice of seating out on this patio.
Whether day or night, you won't be able to keep out of the water here.
And the views? Well they'll make this home worth every penny.